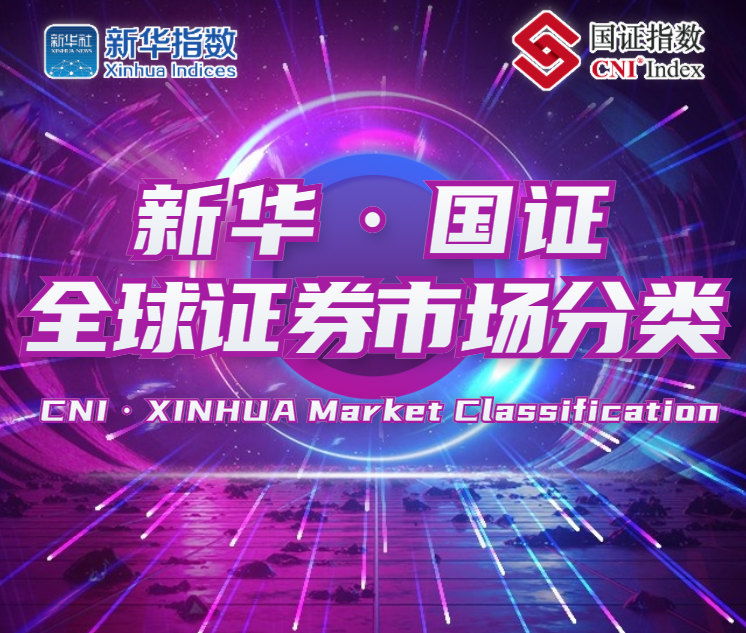 BEIJING, Jan. 7 (Xinhua) -- The 2021 annual review results of CNI · XINHUA Market Classification Standard, a classification for global securities markets, were formally unveiled on Thursday, according to an announcement released by Xinhua Indices, a department of China Economic Information Service (CEIS) and Shenzhen Securities Information Co., Ltd. (SSIC).
After the review, the CNI · XINHUA Market Classification Standard maintained the classification results of 2020 unchanged and added the Republic of Korea, India, the Philippines, Bangladesh and Pakistan to the watch list.
The standard approached the public for the first time on November 30, 2020 and was jointly developed by CEIS of Xinhua News Agency and SSIC as the initial achievement of their joint efforts to build a global indices system.
The standard is dedicated to establishing a set of securities market classification standards based on a Chinese perspective and comparable to international standards of the same type, serving cross-border asset allocation demand, and paying the way of providing domestic investors with a more open and inclusive global indices system.
For a long time, many global index makers such as MSCI and FTSE Russell generally develop global securities market classifications and related indices pursuant to the perspectives of investors in developed markets to satisfy their specific investment demand.
The CNI · XINHUA Market Classification Standard introduces "market cooperation" into its appraisal system and takes cooperation between related countries and China in economy, trade, securities investment and related regulation and supervision into consideration to thoroughly factor in the Chinese perspective in global assets allocation.
The standard is co-operated and maintained by SSIC and Xinhua Indices (Beijing) Co., Ltd., a controlled subsidiary of CEIS. The two carry regular reviews over the market structure, appraisal aspects and appraisal standards of the standard via its expert committee, market survey, and expert opinion invitation so as to optimize timely the standard and keep its fairness, professionalism and investability.
For interested parties, detailed introductions about the standard are available on the client terminal of Xinhua Finance, a department of CEIS and the website of CNI Index (http://www.cnindex.com.cn). (Edited by Duan Jing with Xinhua Silk Road, duanjing@xinhua.org)