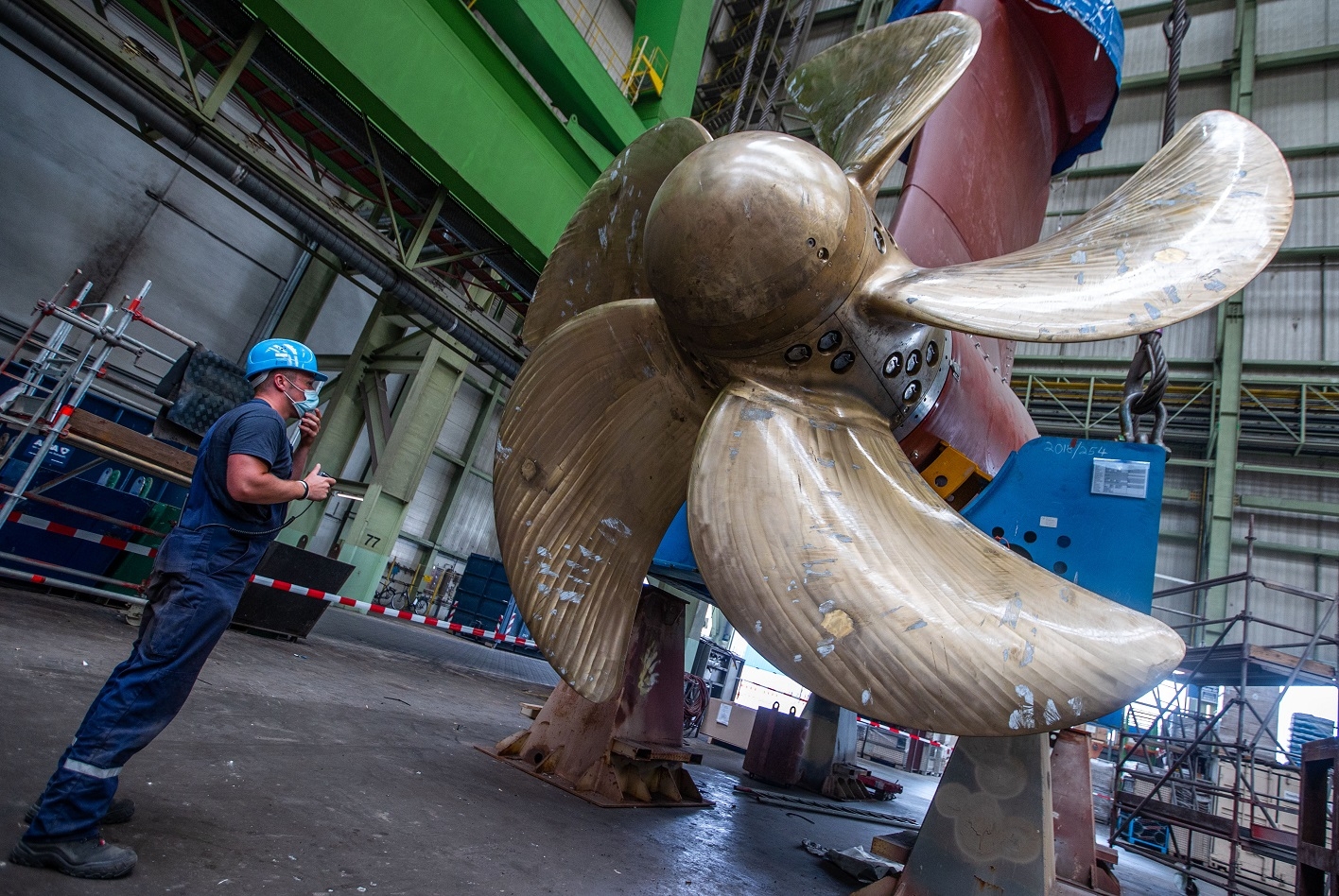 CAPTION: German factory orders rebound in November on foreign demand. (picture alliance / dpa)
Germany's factory orders rebounded in November largely driven by foreign demand, the Federal Statistical Office (Destatis) reported on on Thursday.
New orders grew 3.7 percent month-on-month in November, reversing a strong decline of 5.8 percent in October.
The pace of growth also exceeded the economists' forecast of 2.1 percent.
Excluding major orders, new orders advanced 3.8 percent from the previous month. The strong growth in new orders was attributable to foreign orders which increased by 8 percent.
At the same time, domestic orders went up 2.5 percent.
Data showed that manufacturing turnover gained 4.1 per cent on month, following a 3.4 percent rise in October. Compared with November 2020, turnover was by 0.3 percent higher.
Meanwhile, Germany's construction sector contracted at a slower pace in December, survey results from IHS Markit showed on Thursday.
The construction Purchasing Managers' Index rose to 48.2 in December from 47.9 in the previous month. A score below 50.0 indicates contraction in the sector.
Among three broad categories monitored by the survey, civil engineering activity remained the weakest-performing segment. The decline in commercial activity also moderated, while work on residential projects fell at a marginal rate that was little-changed since November.
Concerns about rising prices, lingering supply-chain issues, and a lack of tender opportunities continued to dampen business confidence in December.

Notice: No person, organization and/or company shall disseminate or broadcast the above article on Xinhua Silk Road website without prior permission by Xinhua Silk Road.