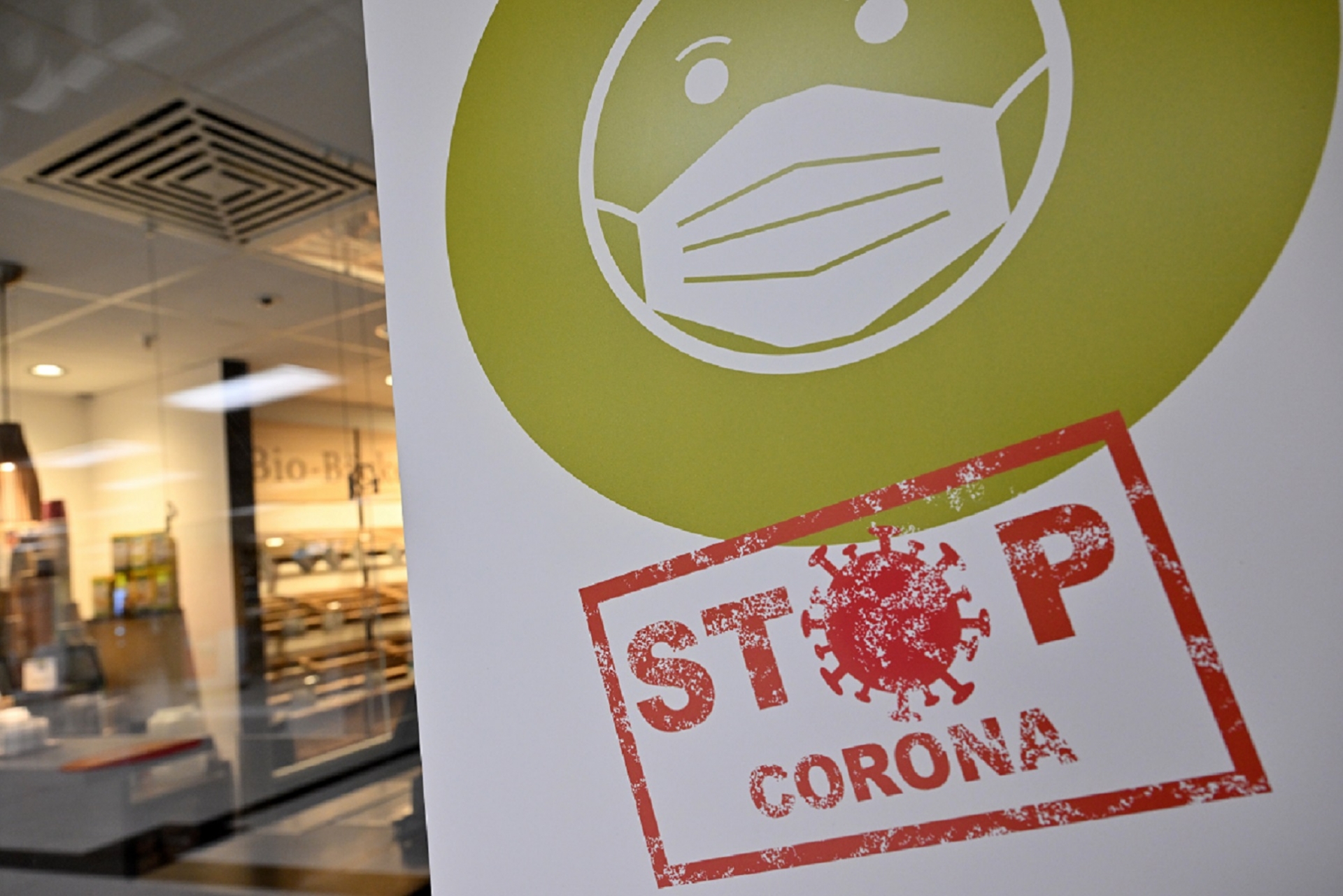 CAPTION: A sign reading "Stop Corona" in a shop window in southern Germany. German retail said Christmas season had been "catastrophic". (picture alliance/dpa)
Retailers in Germany were again left disappointed this year by the crucial festive season, a key industry body said. "For the second time in a row, the Christmas period was a catastrophe for retail," said Stefan Genth, secretary general of the German Retail Federation (HDE), pointing to a survey of 750 businesses conducted by the group.
"Many retail companies are gripped by disillusionment and fears for survival," he added.
Christmas business got off to a good start in November, but then nationwide rules requiring proof of Covid-19 vaccination of recovery were introduced for many shops, Genth explained, adding that these restrictions led to a fall in revenue and footfall for brick-and-mortar stores.
According to the industry representative, more than three quarters of non-food retailers were dissatisfied with their Christmas performance. The HDE survey found that sales in stationary non-food retail in the week before Christmas were on average 35 percent below pre-crisis levels.
The situation in city centres was said to be particularly bad. Sales there plummeted by 36 percent compared to pre-crisis levels, while footfall fell by 42 percent. In light of the findings, the HDE reiterated its demands for fast and unbureaucratic assistance to be made available to businesses struggling during the pandemic.
By contrast, online retailers did well, as disrupted supply chains and coronavirus entry controls at the doors of high-street shops turned e-commerce into the preferred "bringer of presents," the branch's BEVH association said. It reported that e-commerce Christmas sales were 15.8 percent above the previous year's level, in the period from the beginning of October to the end of November. At the same time, the propensity of consumers to return goods ordered online has fallen, the BEVH said.

Notice: No person, organization and/or company shall disseminate or broadcast the above article on Xinhua Silk Road website without prior permission by Xinhua Silk Road.