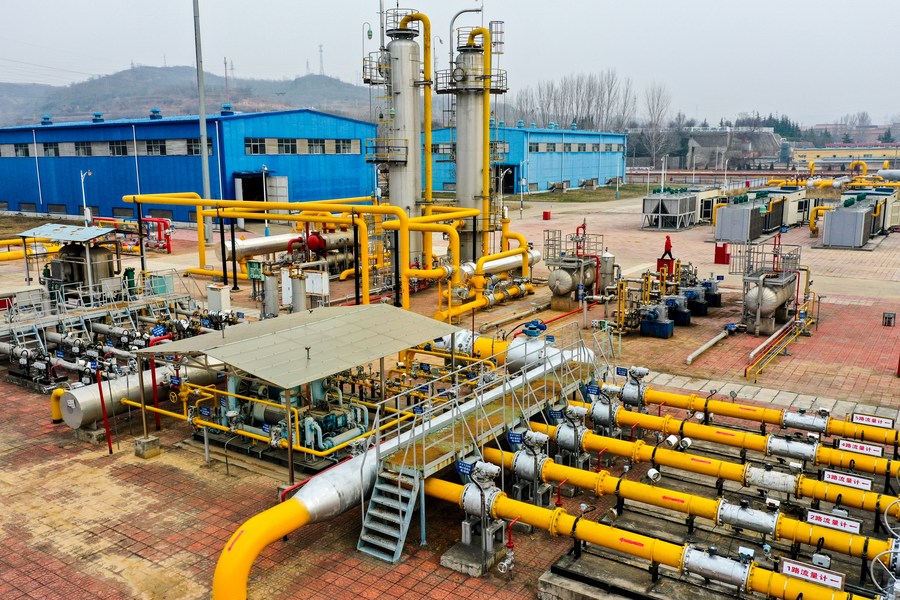 Aerial photo taken on Dec. 8, 2020 shows a station of a coal seam gas company in Qinshui County, north China's Shanxi Province. In recent years, Shanxi has promoted the development and application of coal seam gas, which can be "killer" in coal mines and is also effective clean energy after appropriate utilization. (Xinhua/Cao Yang)
TAIYUAN, Dec. 3 (Xinhua) -- The daily coal output of Shanxi, a major producer of the black mineral in China, has touched a record of more than 3.3 million tonnes and the annual coal output is expected to cross 1.2 billion tonnes in 2021.
Since July, the province has maintained a monthly coal output of more than 100 million tonnes to stabilize energy supply and expand coal production capacity, said Zhang Xiang, deputy director of the provincial development and reform commission, at a press conference Friday.
A total of 104 coal mines in Shanxi have applied for increasing their production capacity this year. Enditem