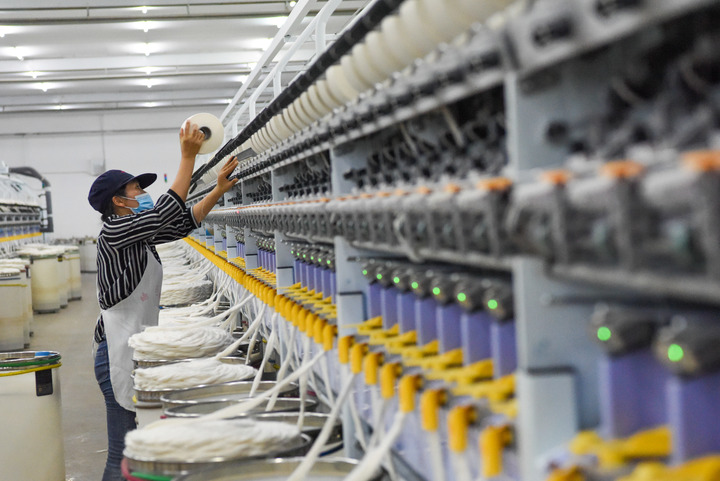 File photo shows a worker busy working in a workshop of a textilecompany in Yuli County of northwest China's Xinjiang Uygur Autonomous Region, Aug. 24, 2020. (Xinhua/Ding Lei)
BEIJING, Sept. 17 (Xinhua) – China's home textile industry registered an export volume of 4.065 billion U.S. dollars in the first seven months of the year, surging about 40 percent over the same period last year, making the ASEAN countries the second largest export destination of the industry, reported Chinanews.com Thursday.
In the January to July period, China's home textile industry maintained steady growth, and the growth rate gradually returned to a normal range in the second quarter of the year.
Although the overall growth rate of the industry has slowed down, a total of 1,845 Chinese textile companies above designated size achieved a 16 percent of year-on-year increase in domestic sales value during the same period.
In the same period, the growth rate of domestic sales in the three major textile areas of bedding, towels and cloth was 23.33 percent, 8.39 percent and 16.22 percent year on year, respectively.
(Edited by Jiang Feifan with Xinhua Silk Road, 346129473@qq.com)