BEIJING, Sept. 14 (Xinhua) -- Global Finance, a famous international finance magazine, recently released the names of central bank governors worldwide who won "A"or "A-" grades as part of its Central Banker Report Cards 2021. Among them, Yi Gang, governor of the People's Bank of China (PBOC), won the"A" grade.
The Central Banker Report Cards, published annually by Global Finance since 1994, grade the central bank governors of 101 key countries and regions including the European Central Bank, the People's Bank of China, and the Eastern Caribbean Central Bank. The results range from "A" to "F", measuring the success in areas such as inflation control, economic growth goals, currency stability and interest rate management.
The print and digital editions of the full report will be published in October and put online at GFMag.com.
As the COVID-19 pandemic spreads in many countries and regions, inflation has once again become a key area of concern for the financial sector, and central bankers around the world are facing multiple challenges, said Joseph Giarraputo, publisher and editorial director of Global Finance, adding that the Central Banker Report Cards show which financial policy leaders are succeeding in the face of adversity and which are falling behind.
Global Finance, founded in 1987, has a circulation of 50,000 and readers in 191 countries. Global Finance's audience includes senior corporate and financial officers responsible for making investment and strategic decisions at multinational companies and financial institutions. Global Finance regularly selects the top performers among banks and other providers of financial services, making the awards become a trusted standard of excellence for the global financial community.
The winners who won "A"grades are as follows.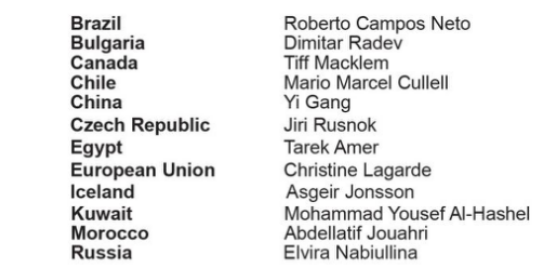 (Source: Class Editori, edited by Gao Jingyan with Xinhua Silk Road, gaojingyan@xinhua.org)