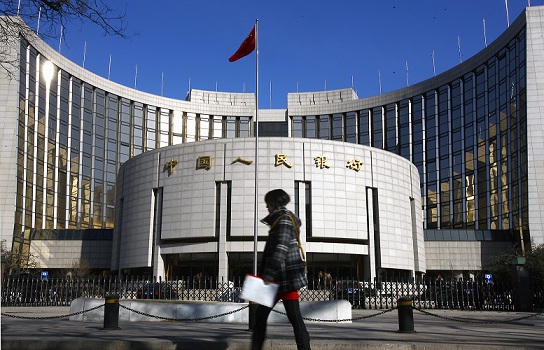 BEIJING, Sept. 7 (Xinhua) -- The central banks of China and Indonesia announced the launching of their local currencies settlement cooperation framework on September 6, reported Xinhua-run Xinhua Finance on Monday.
The report citing an announcement released by Chinese central bank, the People's Bank of China (PBOC), said that PBOC and Indonesian central bank - Bank Indonesia took the move to help boost direct quotes for the exchange rates between Chinese currency yuan and Indonesian rupiah, expand the use of local currencies in bilateral economic and trade exchange, and facilitate trade and investment between the two countries as well.
They started the cooperation pursuant to their memorandum of understanding signed on September 30, 2020.
From September 6, the following commercial banks can act as Appointed Cross Currency Dealers (ACCDs) to cope with Chinese yuan/Indonesian rupiah related transaction business in accordance with requirements of the framework.
Country
Name of Commercial Banks as ACCDs
China

Industrial and Commercial Bank of China,

Agricultural Bank of China,

Bank of China,

China Construction Bank,

Bank of Ningbo,

Bank Mandiri Shanghai Branch,

Maybank Shanghai Branch,

United Overseas Bank (China) Limited

Indonesia

PT Bank Central Asia Tbk,

PT Bank Mandiri (Persero) Tbk,

PT Bank Maybank Indonesia Tbk,

PT Bank Permata Tbk,

Bank of China (Hongkong), Ltd, Jarkata Branch,

PT Bank ICBC Indonesia,

PT Bank China Construction Bank Indonesia Tbk,

PT Bank Rakyat Indonesia (Persero) Tbk,

PT Bank Negara Indonesia (Persero) Tbk,

PT Bank Danamon Tbk,

PT Bank (OCBC) NISP Tbk,

PT Bank UOB Indonesia
Source: PBOC website

(Edited by Duan Jing with Xinhua Silk Road, duanjing@xinhua.org)