BEIJING, Sept. 1 (Xinhua) -- Founded in 1919, Shougang Group has been working to transform its past production premises in Shijingshan District into a new landmark of the capital, featuring winter sports events, fairs and exhibits.
With the last heavy smoke breaking out, the fire in the No. 3 blast furnace was extinguished years ago, signaling that Shougang had ceased its steel production in the Beijing metropolitan area.
Now, the No. 3 blast furnace area becomes a center for experiencing industrial culture, sightseeing and art exhibits at the Shougang Park.
The Big Air Shougang, the only snow event venue in the downtown area of Beijing 2022 Winter Olympic Games, was also built in the park.
The China International Fair for Trade in Services (CIFTIS), a major platform for trade in services in China, will take place from Sept. 2 to 7 this year. Part of the exhibitions will be staged at Shougang Park, while the traditional venue of the China National Convention Center will host most of the CIFTIS events.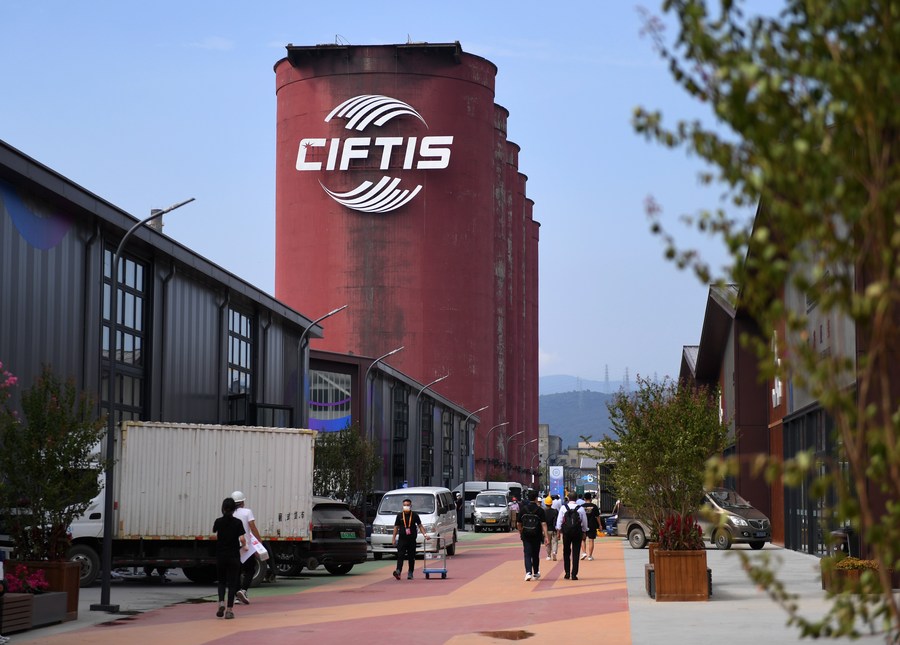 Journalists visit a venue of the China International Fair for Trade in Services (CIFTIS) at Shougang Park in Shijingshan District in Beijing, capital of China, Aug. 31, 2021. (Xinhua/Zhang Chenlin)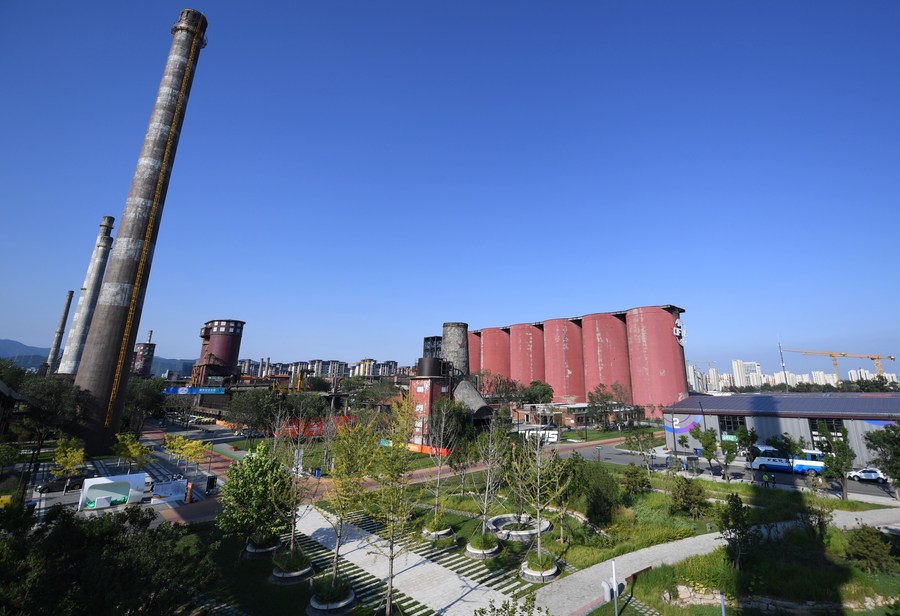 Photo taken on Aug. 31, 2021 shows Shougang Park, a venue of the China International Fair for Trade in Services (CIFTIS), in Beijing, capital of China. (Xinhua/Zhang Chenlin)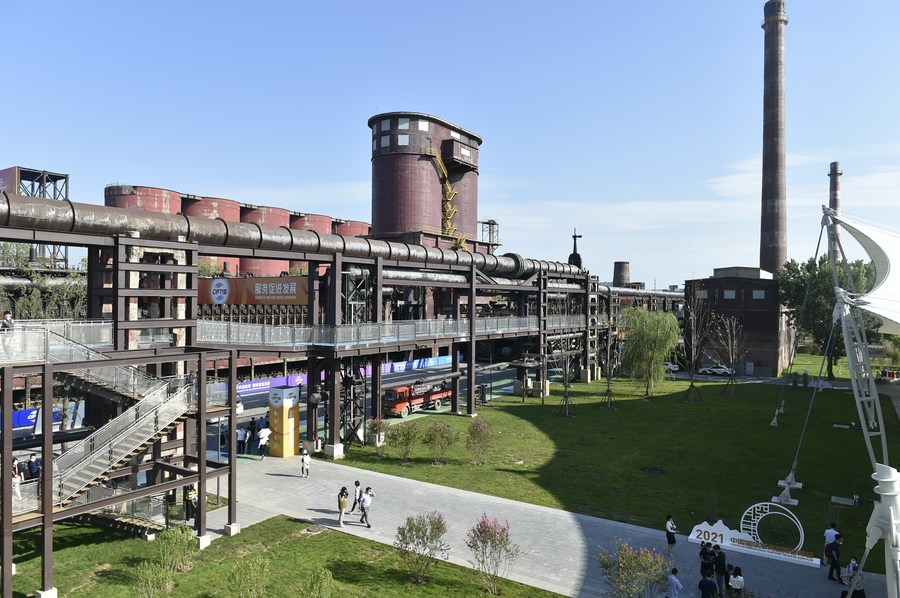 Journalists visit a venue of the China International Fair for Trade in Services (CIFTIS) at Shougang Park in Shijingshan District in Beijing, capital of China, Aug. 31, 2021. (Xinhua/Lu Peng)■
Produced by Xinhua Global Service