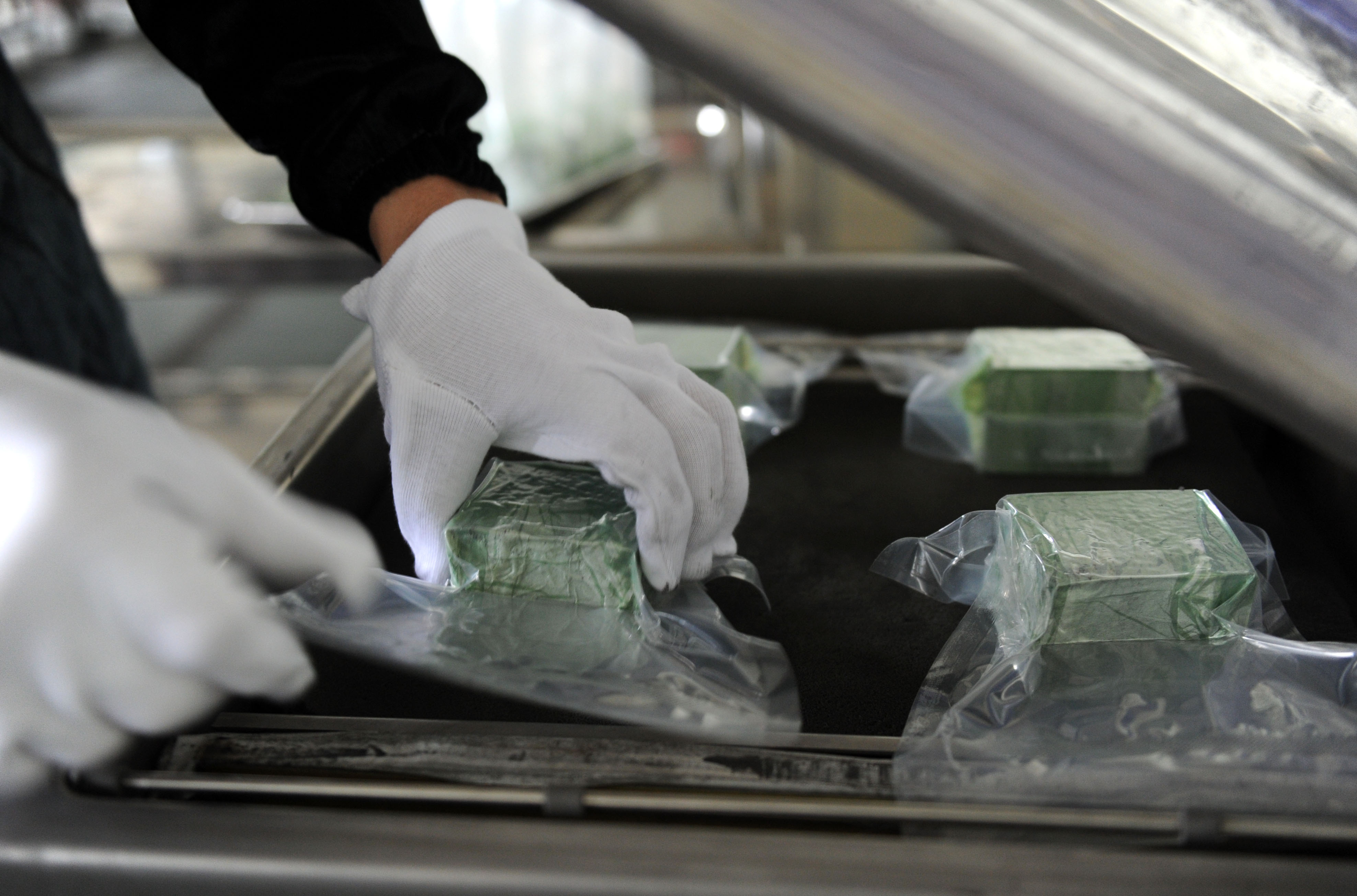 A worker packs products which consist of rubidium, iron and boron at a workshop in Ganzhou City, east China's Jiangxi Province, Oct. 24, 2010. Rare earths, a class of 17 chemical elements, have become increasingly important in manufacturing sophisticated products, including flat-screen monitors, electric car batteries, wind turbines, missiles and aerospace alloys. (Xinhua/Zhou Ke)
BEIJING, Aug. 30 (Xinhua) -- Rare earth prices in China have recently continued upward despite small fluctuations on rising demands since the beginning of this year, according to the Xinhua-run Economic Information Daily on Monday.
As of August 27, the price of neodymium praseodymium oxide amounted to 609,500 yuan/tonne, down slightly from its previous peak but still increasing by more than 50 percent since the start of the year. Meanwhile, the price of dysprosium oxide and terbium oxide rose by more than 10 percent, according to Baiinfo, a consultancy agency in China.
The surging rare earth prices was mainly driven by the buoying demand in rapidly developing downstream industries such as new energy vehicles, wind power and variable frequency air conditioning, according to Sinolink Securities.
China Northern Rare Earth (Group) High-tech Co.,Ltd. (600111.SH) reached operating revenue of 14.72 billion yuan in H1 this year, increasing by 49.47 percent year on year due to increased sales and rising prices of rare earth while net profit attributable to shareholders of listed companies reached 2.036 billion yuan, representing a 500.52 percent year-on-year growth.
As of August 28, 43 out of 49 listing rare earth enterprises' operating revenue achieved year-on-year positive growth as well as net profit attributable to the listed company shareholders of 42 enterprises increased compared to last year.
(Edited by Tian Shenyoujia with Xinhua Silk Road, tianshenyoga0524@163.com)