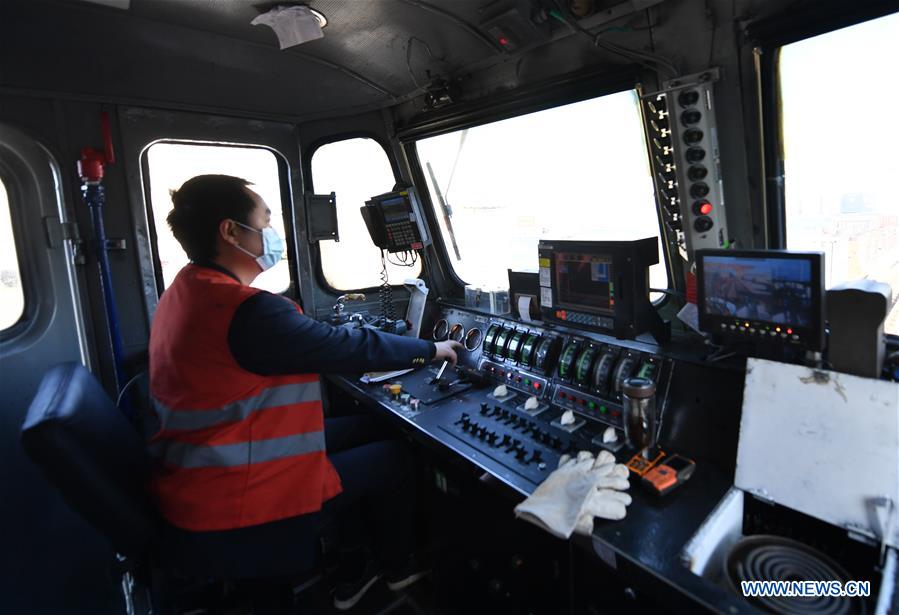 Photo: A staff member tests the equipment on the China-Europe freight train at Xiangtang railway port in Nanchang, east China's Jiangxi Province.
BEIJING, Aug. 30 (Xinhua) -- A China-Europe cargo train carrying daily necessities such as textiles, fabrics, clothing, furniture, etc. departed from Jiujiang South Station in east China's Jiangxi Province, marking the first China-Europe freight train from northern Jiangxi.
It is learned that the train carries 50 containers with a total weight of 1,200 tons and a total value of about 15 million U.S. dollars. The entire transportation journey is more than 4,500 kilometers and will take about 7 days. Compared with the original way, it will greatly reduce the transportation time and cost.
The open of this China-Europe freight train has effectively leveraged Jiujiang's geographical advantages and created an international channel for trade between the middle and lower reaches of the Yangtze River and the Belt and Road countries, thus enhancing the competitiveness of foreign trade enterprises in Jiangxi.
Moreover, since September this year, about 200 containers will be assembled and shipped at Jiujiang every month, forming a normalized operation of China-Europe freight train.
In order to ensure the safe and smooth transportation, the station has opened a green channel, said relevant person in charge.
(Edited by Bao Nuomin with Xinhua Silk Road, baonuomin@xinhua.org)