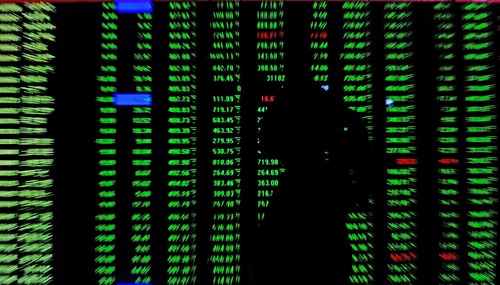 BEIJING, Aug. 18 (Xinhua) -- Some investors have pinned their eyes on exchange-traded funds (ETFs) tracking equities of different industries to seek fortune in the volatile market by far in August, reported China Securities Journal on Wednesday.
On Tuesday, part of investors continued their purchasing of ETFs tracking stocks of certain sectors in spite that the SSE Composite Index, the A-share market benchmark, retreated two percent from Monday.
Statistics with Wind, a financial data provider in China, showed that a total of 138 stock ETFs saw their shares up from the end of July by August 17, with mostly favored ones tracking stocks of medicine, semi-conductor, consumption, and new energy sectors.
Among them, there were 32 stock ETFs whose shares rose by more than 100 million in August by Tuesday and a majority of them were ones presenting unsatisfying performances in terms of net value.
Market players said that the recent changes of shares of stock ETFs may result from the structural opportunities on China's A-share market this year. Compared with ETFs tracking broadly-based indexes, those tracking stocks of an industry became the first choice for many investors.
In the short term, frequent shift of upward running trends between different sectors of stocks on China's A-share market is expected to continue and under such circumstances, stocks of part of consumption sectors such as cosmetics, beer, and medical beauty that have undergone thorough downward corrections are worthy of close attention, said analysts with Golden Eagle Management Co., Ltd.
In the mid term, China's economy still stays in mild recovery and the expectable policy supports may stem China's A-share market from excessive downturns, said market watchers. (Edited by Duan Jing with Xinhua Silk Road, duanjing@xinhua.org)