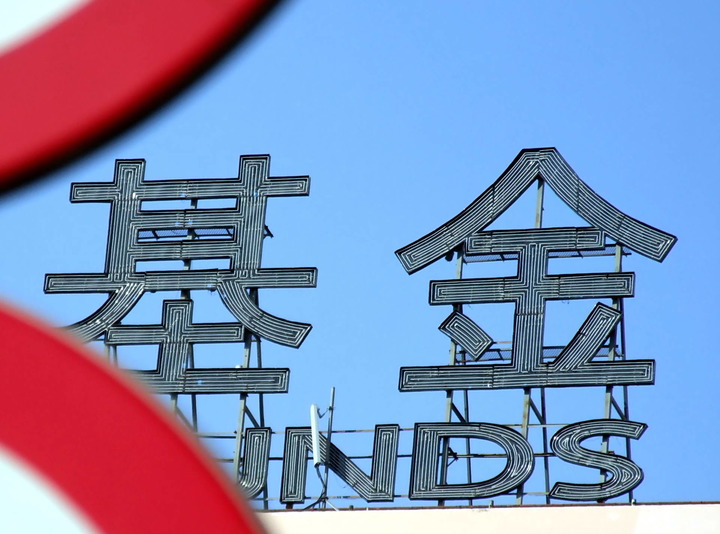 Photo taken on December 5, 2009 shows the the nanme and logo of a fund firm situated in Shanghai, east China. (Xinhua)
BEIJING, Aug. 17 (Xinhua) -- Private equity (PE) funds assets surged to 18.99 trillion yuan by the end of July, up as mighty as 1.1 trillion yuan from the previous month, reported Xinhua-run Xinhua Finance on Monday.
The report citing data from Asset Management Association of China (AMAC) said the hefty monthly increase marked the biggest one so far this year thanks to notable growth of securities investing PE funds last month.
In July, the scale of PE funds that invest in securities surged 588.81 billion yuan month on month to 5.45 trillion yuan in China with the fund number added 2,483 ones to around 67,100 one.
By sub-sectors of investment, the scale of PE funds that invest in equities rose to 10.48 trillion yuan, up 349.62 billion yuan from June, and that of venture capital (VC) funds increased 213.19 billion yuan to 2.1 trillion yuan by the end of last month.
Compared with June, 4,016 new PE funds were registered with AMAC in July, up 16.54 percent and their registered value was 149.13 billion yuan, up 55.10 percent month on month.
Among them, 3,181 new securities investing PE funds were registered, accounting for 79.21 percent of the monthly total, and their registered value amounted to 92.28 billion yuan, up 85.63 percent from the comparable data in June. (Edited by Duan Jing with Xinhua Silk Road, duanjing@xinhua.org)