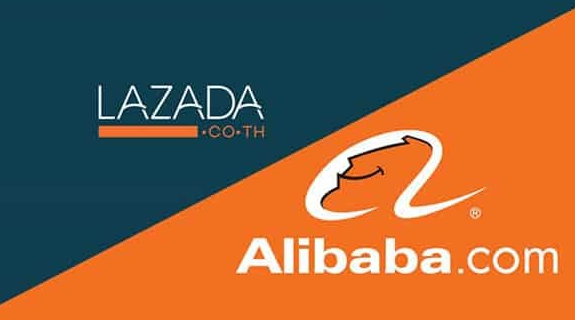 Alibaba entered into an agreement to acquire a controlling stake in Lazada, a leading e-commerce platform in Southeast Asia, in 2016.
SINGAPORE, Aug. 6 (Xinhua) -- 52 percent of Southeast Asia's online sellers experienced great improvement in online business in the first half of 2021, according to an index report recently released by Alibaba-owned Lazada, a leading e-commerce platform in Southeast Asia.
Lazada's first-ever bi-annual Digital Commerce Confidence Index surveyed performance of 750 sellers across its six markets in Southeast Asia, namely Indonesia, Philippines, Thailand, Vietnam, Malaysia and Singapore, in the first half of 2021.
70 percent of the surveyed sellers expected additional growth of more than ten percent in the third quarter of 2021. In particular, 33 percent out of the 70 percent sellers were extremely confident that their sales volume would increase by more than 30 percent in the third quarter, said the report.
"Despite the challenging health situation and ongoing difficulties, our Index shows that sellers remain both resilient and optimistic about the future," said Magnus Ekbom, Chief Strategy Officer of Lazada Group.
According to the report, the overall index achieved an "optimistic" score of 64, with zero being "very pessimistic" and 100 being "very optimistic" on the spectrum. The positive sentiment came from significant shifts in Southeast Asian consumers' consumption habits with greater diversification between online and offline purchases.
The report said that 47 percent of consumers in the six Southeast Asia markets reduced their offline purchases in 2020, while 30 percent of them increased their online spending, as the COVID-19 pandemic has accelerated the expansion of digital commerce and made it a pivotal battleground for sellers looking to scale up their businesses.
All retail categories in the region witnessed strong growth momentum in online business, and sellers from the electronics and fast-moving consumer goods categories appeared to be the biggest beneficiaries of the stay-at-home economy. According to the report, 53 percent of surveyed online sellers in these categories reported that their business greatly improved in the first half of 2021.
Meanwhile, fashion sellers anticipate strong future demand. Even though 48 percent said their businesses improved in the first half of 2021, 75 percent said that they expected business to improve by more than ten percent in the third quarter, and almost 40 percent of them anticipated that their growth would exceed 30 percent in the same quarter. The report said that the rollout of vaccination and eventual ease of social restrictions might create more occasions for dressing up in the future.
Besides, the report quoted Roshan Raj, Partner of the Indian management consulting company Redseer, as saying that live streaming has been a big boost to many sellers, as it creates an interactive environment for consumers to shop in.
"The interactions between sellers and buyers are important drivers for fashion as the segment is C2C and requires a strong element of trust-building via interactions," Roshan said. But he added that the expectations from fashion sellers might see some moderation in the near future due to the recent surge of COVID-19 cases in Southeast Asia.
Lazada Group is one of the leading e-commerce platform in Southeast Asia, aiming to serve 300 million shoppers by 2030. Since 2016, Lazada has been the Southeast Asia flagship platform of China-based Alibaba Group powered by its world-class technology infrastructure. (Contributed by Li Xiaoyu, edited by Hu Pingchao, hupingchao@xinhua.org)