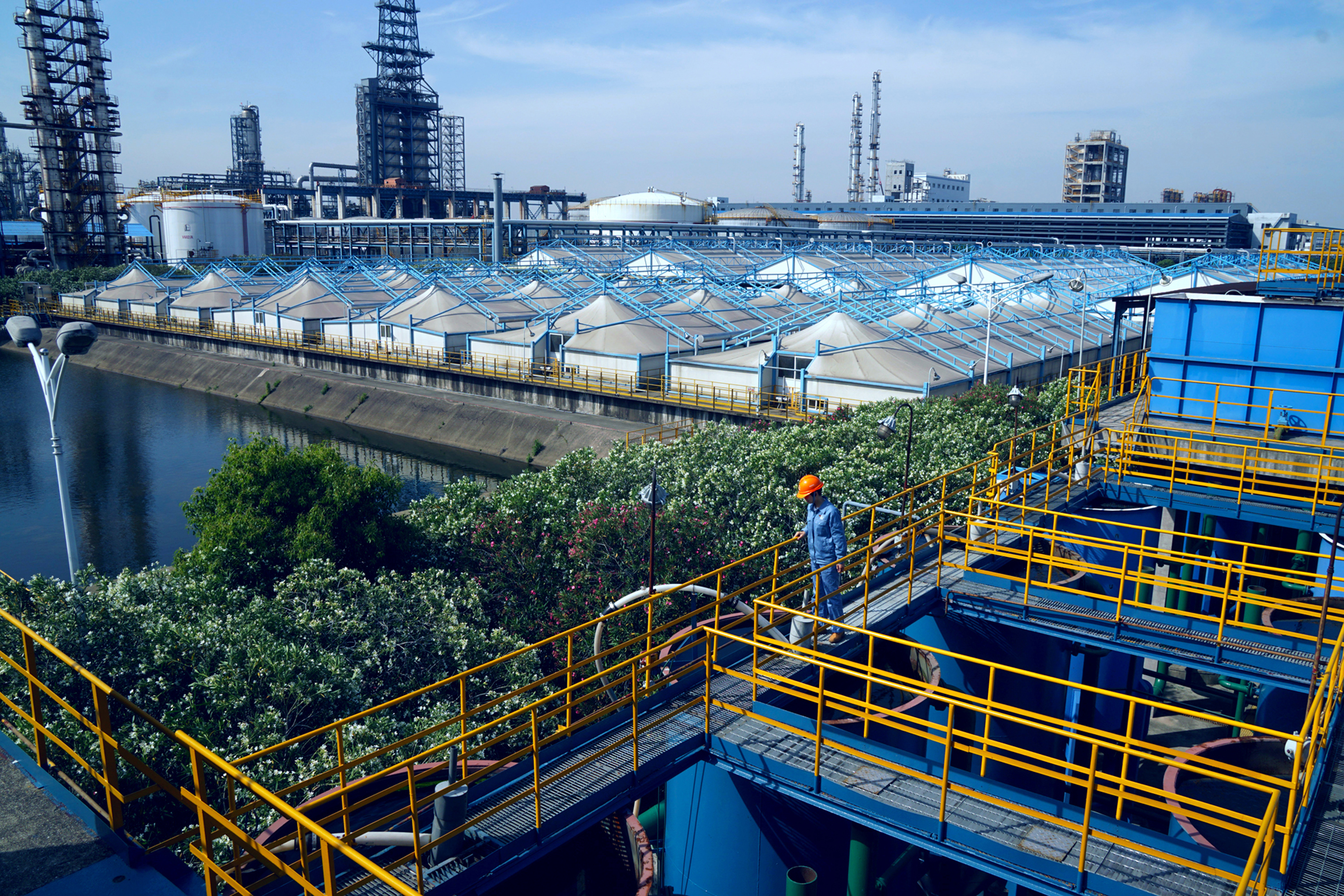 File photo shows wastewater treatment facilities at Sinopec Zhenhai Refining and Chemical Company in Ningbo, east China's Zhejiang Province. (Sinopec Zhenhai Refining and Chemical Company/Handout via Xinhua)
BEIJING, July 8 (Xinhua) -- China Petroleum & Chemical Corporation (Sinopec Corp.), China's largest oil refiner, on Wednesday kicks off the construction of the Phase I for 500,000 tonnes/year PGA project in southwest China's Guizhou Province.
With a total investment of 23 billion yuan, the company says the project is located in Zhijin county, Bijie city of Guizhou, and is planned to be constructed in two phases of 200,000 tonnes/year capacity in the first phase and 300,000 tonnes/year for the second phase.
Main constructions involve coal gasification, cryogenic separation and hydrogen production facilities. As a new biodegradable plastic product, polyglycolic acid (PGA) is environmentally friendly and can be used in areas of medical materials, packaging materials, disposable environmental protection products, among others.
(Edited by Niu Huizhe with Xinhua Silk Road, niuhuizhe@xinhua.org)