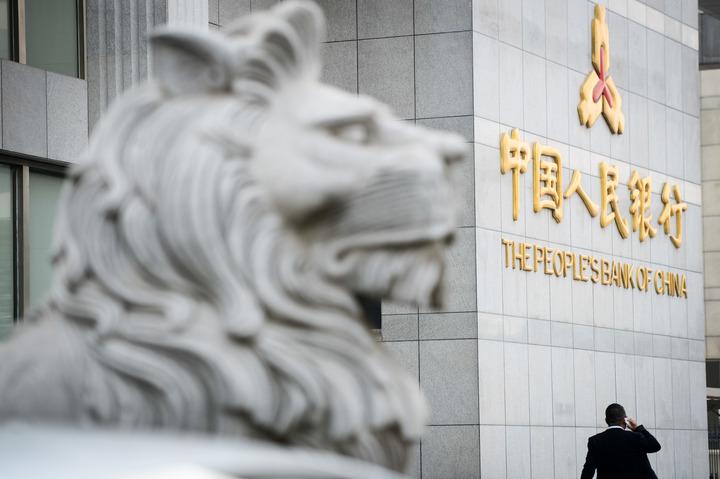 BEIJING, June 7 (Xinhua) -- Foreign institutions scaled up their net purchases of bonds on China's interbank bond market in May, with their net holdings up by around 61.5 billion yuan, reported Xinhua-run Xinhua Finance Monday.
According to data posted by Chinese central bank's Shanghai Head Office, foreign institutional investors held in total 3.68 trillion yuan of bonds on China's interbank bond market by the end of May, accounting for about 3.5 percent of the aggregate bonds outstanding on the market. This also marked the second consecutive month of holdings increase of bonds on China's interbank bond market following April.
They had 3.26 trillion yuan and 414.45 billion yuan of bonds under custody with China Central Depository & Clearing Co., Ltd. (CCDC) and Shanghai Clearing House (SHCH) by end-May, an increase of 41.3 billion yuan and 20.2 billion yuan from the comparable data by the end of April.
CCDC and SHCH are central securities depositories for China's interbank bond market. CCDC provides registration, custody and transaction settlement services mainly for T-bonds, policy financial bonds and enterprise bonds. SHCH is the registration, custody and settlement center for corporate debenture bonds in China.
Foreign institutional buyers' bond holdings on China's interbank bond market added about 423.0 billion yuan in the first five months of 2021, much higher than the 238.4 billion yuan of holdings increase in the same period of last year.
Currently, the overall trend for foreign investors to add holdings of RMB-denominated bonds is likely to continue given the domestic economic fundamental, the space for attracting more foreign investment on China's bond market, the advantageous returns of bond assets in China and the appearing properties of RMB-denominated assets as safe-haven assets, Wang Chunying, deputy director and spokesperson of the State Administration of Foreign Exchange (SAFE) previously.
By the end of 2020, bonds held by foreign investors accounted for about three percent of the total bonds under custody on China's bond market, much lower than the 28 percent in the United States, 14 percent in Japan, nine percent in Brazil and other emerging markets and representing relatively large room for further increases, Wang noted. (Edited by Duan Jing with Xinhua Silk Road, duanjing@xinhua.org)