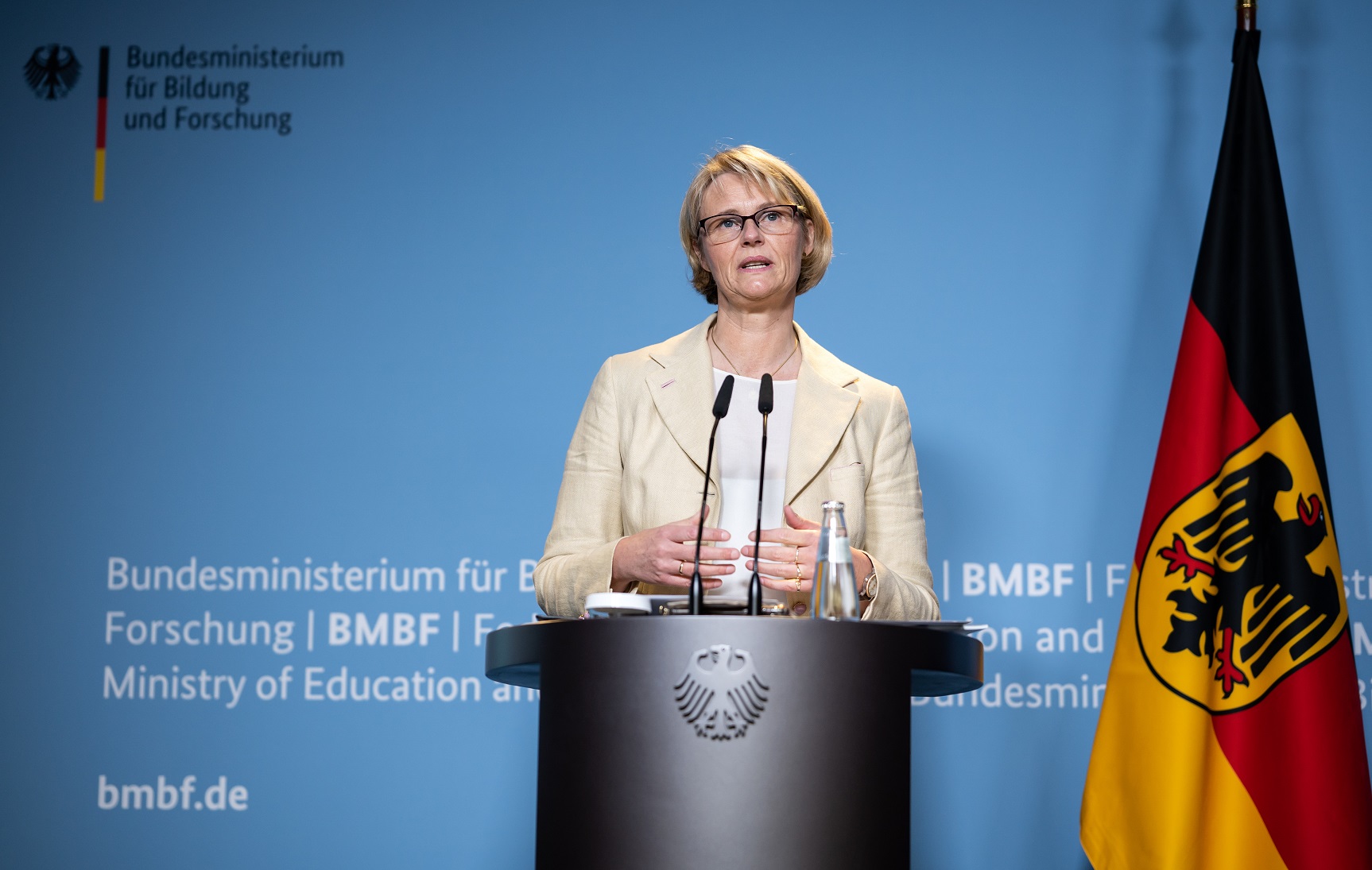 German government to fund IT security research with 350 million euros. (picture alliance / dpa)
The German government plans to invest at least 350 million euros in IT security research over the next five years. The new research program, entitled "Digital. Secure. Sovereign." was approved by the federal cabinet on Wednesday. Funding from the economic stimulus package for crisis management is also to be "significantly increased," announced Research Minister Anja Karliczek.
"We want to ensure that all the opportunities inherent in digitalization can be used safely and confidently, both in business and in science as well as in education and culture and, of course, in private life," Karliczek continued.
The minister referred to the threats from cyberspace to which people, companies, and organizations in Germany are exposed in everyday life. The Federal Office for Information Security (BSI) counted 117.4 million new malware variants in Germany last year alone, she said. 24.3 million patient records had been freely accessible on the Internet at times, she added. "And up to 20,000 German computer systems were infected with bots every day."
In the medium term, the program will fund research projects that make the "Internet of Things" more secure in private households, in production, but also in sensitive infrastructures. In the long term, the program will fund research on quantum communications. "In the future, it will enable data transmission that is in principle bug-proof and is therefore also an important focus of our program," Karliczek said. To this end, the German government is planning, among other things, a "research hub for quantum communication" that will close the gap between excellent basic research and the industrial development of components, systems, and solutions.

Notice: No person, organization and/or company shall disseminate or broadcast the above article on Xinhua Silk Road website without prior permission by Xinhua Silk Road.