BEIJING, June 3 (Xinhua) -- Guinea's first modern railway Dapilon-Santou railway, with China Railway Construction Corporation(CRCC) participating in its contruction, has recently operated the first aluminum ore train, marking countdown to the full opening of the railway, said the company.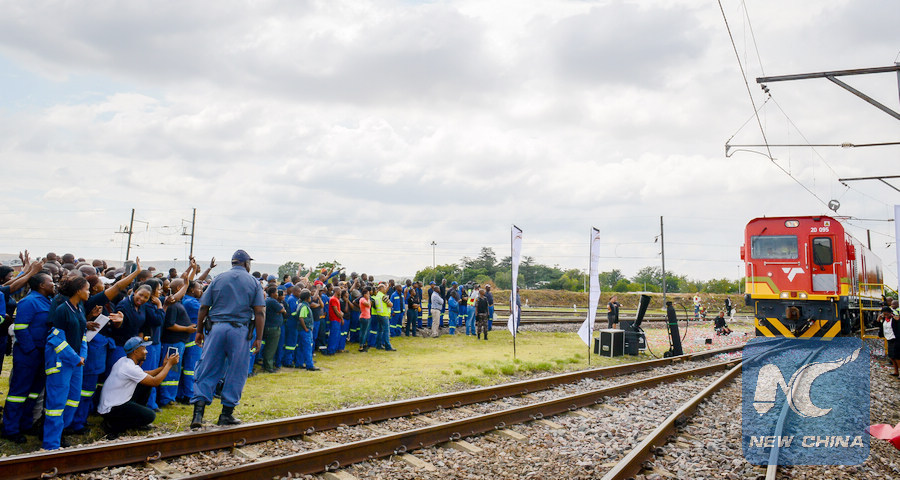 As the first modern railway in West Africa, the 112.29-kilometer railway is designed with a speed of 80 kilometers per hour.
China Railway 14th Bureau Group Co., Ltd., a subsidiary of CRCC, is responsible for the construction and inspection of a 36.3-kilometer section of the railway, which encounted the most complicated geological environment and biggest construction difficulties with bridges and tunnels taking up 21.7 percent of its construction work.
The construction of this section adopted Chinese standards, Chinese technology, and Chinese equipment, and this has been the first time that CRCC entered the West African market.
The Dapilon-Santou railway is expected to further strengthen Guinea's leading position in global bauxite market. In the long-run, it will drive the modernization of the railway network in West Africa, thereby promoting the economic and social development of entire African regions.
(Edited by Bao Nuomin with Xinhua Silk Road, baonuomin@xinhua.org)