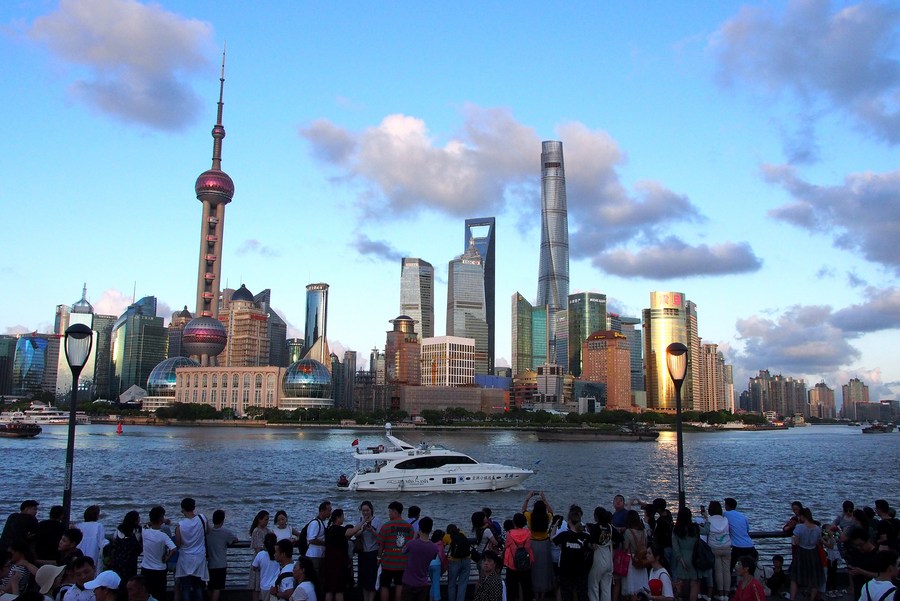 Photo taken on June 21, 2018 shows a view of the Lujiazui area in Shanghai, east China. (Xinhua/Fang Zhe)
BEIJING, May 26 (Xinhua) -- Goldman Sachs Inc. announced on Tuesday to join hands with Industrial and Commercial Bank of China (ICBC), the largest bank in China by assets, to establish a joint venture to provide all-round wealth management services for Chinese investors and depositors.
The joint venture has been approved by China's top banking and insurance regulator.
The joint venture will benefit from Goldman Sachs' experience and expertise in asset management and risk assurance, as well as ICBC's brand reputation and large customer base in China, aiming to build itself into a world-class investment management system.
The joint venture will produce innovative financial products targeted at Chinese market, such as quantitative investment strategies and cross-border investment products.
In the new joint venture, Goldman Sachs will hold 51 percent of stake, while ICBC Wealth Management Co., Ltd., ICBC's wealth management subsidiary, will hold 49 percent.
"Goldman Sachs is looking forward to the alliance and more presence in Chinese market, as China's wealth management market grows steadily with the country's increasing deposits and wide opening-up,"said Lin Jun with Goldman Sachs.
(Edited by Li Shimeng with Xinhua Silk Road, lishimeng@xinhua.org)