BEIJING, May 24 (Xinhua) -- The 2021 Changsha International Construction Equipment Exhibition (CICEE) bade farewell to the 300,000-plus visitors and nearly 3 million online viewers in the capital city of central China's Hunan Province on Saturday.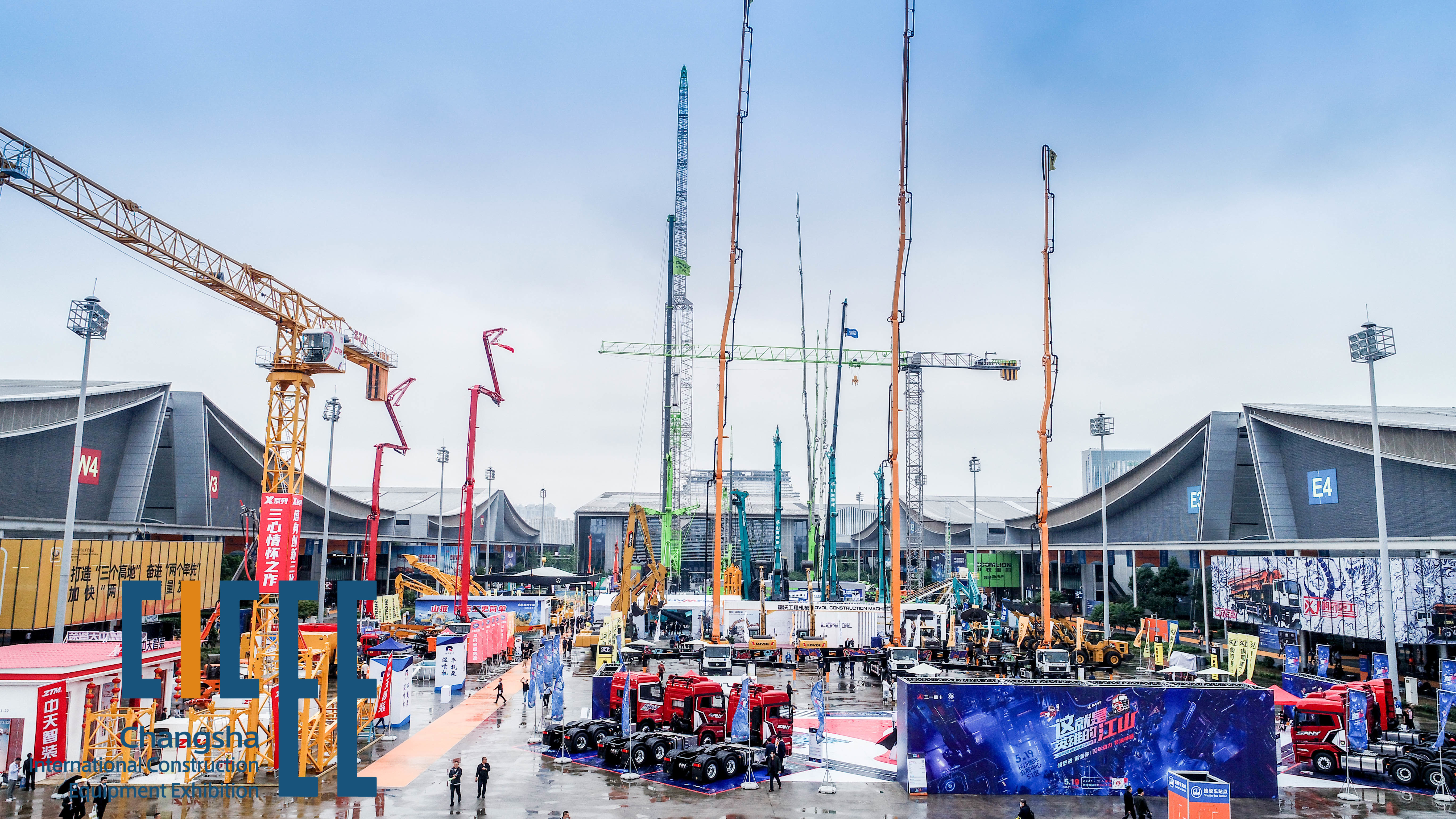 Photo: Construction machineries of various types exhibited on the 2021 CICEE held in Changsha, capital of Hunan Province in central China.
The 4-day long expo, which is one of the largest global construction equipment expos this year, attracted 1,450 exhibitors and exhibits in excess of 10,000 ones and witnessed more than 40 billion yuan of turnover.
By exhibiting brand new technologies on the expo, 32 world top 50 construction machinery producers and six Fortune Global 500 enterprises also took part in the 2021 CICEE.
Amid the exhibitors, 71 percent of them came from Chinese provinces and regions other than Hunan and foreign exhibitors contributed about 20 percent of the over 300,000 square meters of exhibition area this year, said Zhang Biao, project director of the CICEE organizing committee.
Generally, construction machinery sector values offline experiencing and the reasons for foreign exhibitors to come across the oceans to participate are their belief in the potential of China's market and influences of the CICEE, added Zhang.
At home, Sany Group, the Hunan-based exhibitor contributing the largest exhibition area for this year's expo, brought about 65 products including its pure electric truck crane - STC250BEV, a product as the only one approved to obtain a vehicle license worldwide and boasting 170 kilometers of maximum range per charge and over 20 hours of operating time.
Sany's local peer Zoomlion Heavy Industry Science & Technology Co., Ltd., also the biggest tower crane producer in the world, picked more than 60 products representing its high-grade, precision and advanced development from its 10 product lines to exhibit.
Regardless of others, Zoomlion's super large crawler crane - ZCC13000 impressed visitors of the expo with a 178-meter height and the max lifting weight of 900 tonnes, deemed widely as a landmark exhibit on the expo and allowing linkage with certain applications on cell phones for the construction situation monitoring.
Beside the crawler crane in the expo's exhibition area stands Zoomlion's concrete pump truck, which is equipped with the world's longest boom at a length of 101 meters and turned out an eye-catching product on the expo.
Liugong Machinery Co., Ltd., another large construction machinery manufacturer headquartered in Guangxi Zhuang Autonomous Region, south China, exhibited 30-plus of its innovative products such as its 856E-MAX electric loader, E-series excavators with varied lifting loads, mobile crushing and screening equipment with self-developed innovative technology, and core parts of loaders.
Themed on "Intelligent New Generation of Construction Machinery", intelligent manufacturing and equipment is not only the highlights of the 2021 CICEE but also the future trend for construction machinery industry.
Two years ago when the first CICEE was held, many intelligent and digital products proposed during the event were more like a concept, but now some concept products have entered actual application, said people with the CICEE organizing committee.
For instance, remote control technology has been mature and widely applied in construction machineries. Sany Group realized unmanned construction by using its pavers and road rollers on expressway construction sites. Zoomlion takes advantage of the 5G remote control console and remotely controls its concrete pump truck operating in Lugu industrial park in Changsha, capital of Hunan Province during the expo. Sunward Intelligent Equipment Co., Ltd. showcased its remotely controlled excavators tailored for construction in dangerous environment.
Under the new round of technology revolution driven by green development and energy saving, pure electric construction machineries keep popping up nowadays. For Liugong Machinery, its 856E-MAX electric loader can be widely applied in many extreme conditions including the plateau and low temperature environment and saves about two thirds of costs compared with traditional fuel loaders.
In the post-epidemic era, the 2021 CICEE casts spotlight on the ongoing high-speed development of China's construction machinery industry. (Edited by Duan Jing with Xinhua Silk Road, duanjing@xinhua.org)