BEIJING, May 24 (Xinhua) -- A performance exhibition of the 2021 Changsha International Construction Equipment Exhibition (2021 CICEE) was held from May 19 to 22 in Changsha, central China's Hunan province, displaying eye-catching construction machinery.
The performance exhibition, hosted by the CICEE organizing committee and undertaken by Hunan Construction Machinery Leasing Service Industry Association, covered an area of 15,000 square meters.
The exhibition area was divided into audience interaction area, operation skill competition area, intelligent unmanned operation performance area, and stage performance area.
Excavator waltz and breakdance, unmanned excavator control show, interactive games for children to drive excavator, etc. were all there to make intelligent and technology-intensive construction machinery perceptible, said Xu Xihui, commander-in-chief of the performance exhibition.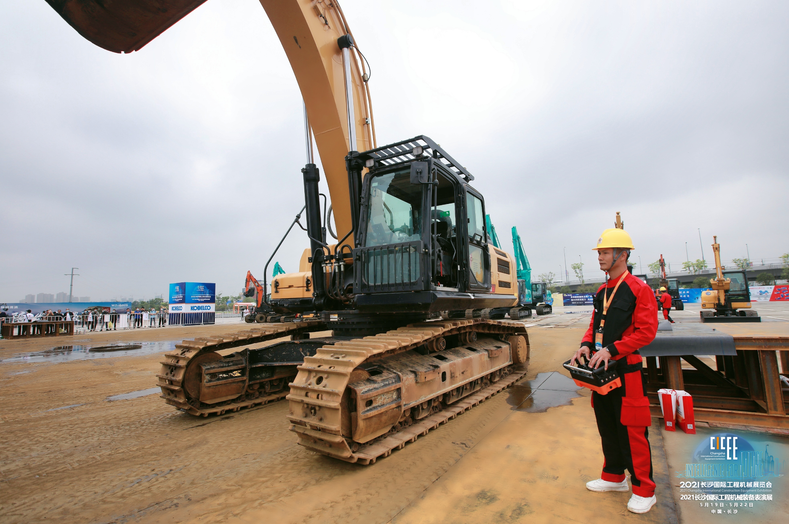 Photo shows the unmanned excavator control at the performance exhibition.
Sany Group, a leading construction equipment maker in China, operate unmanned excavator in real time based on 5G technology at the performance area, exhibiting the 5G-based remote unmanned control trend of construction machinery development.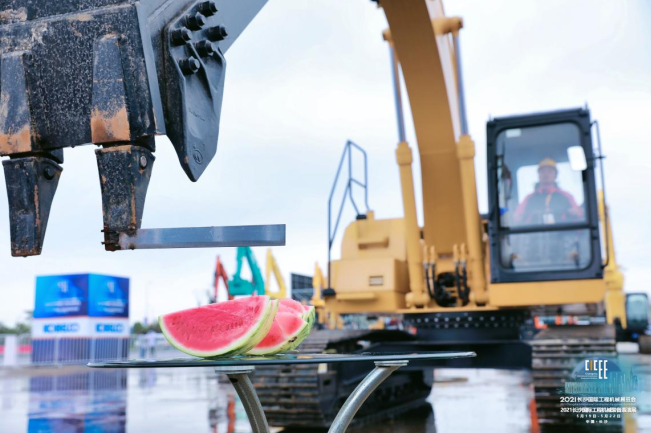 Photo shows an excavator cuts a watermelon into pieces.
Precision operation was another major feature of construction machinery at the performance exhibition. For example, under precise operation, a 22 tonne-weighted excavator "took" a knife and cut a watermelon into pieces.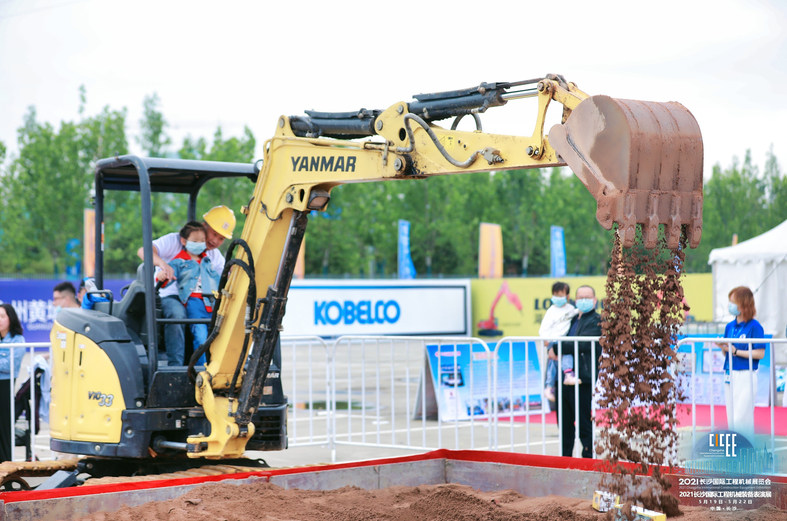 Photo shows kids operate excavators under the guidance of operators.
At the interaction area, kids had fun driving excavators under the guidance of operators, while at the performance phase, several excavators stretched out their mechanical arms and formed the shape of heart as a sign of giving blessing to audience.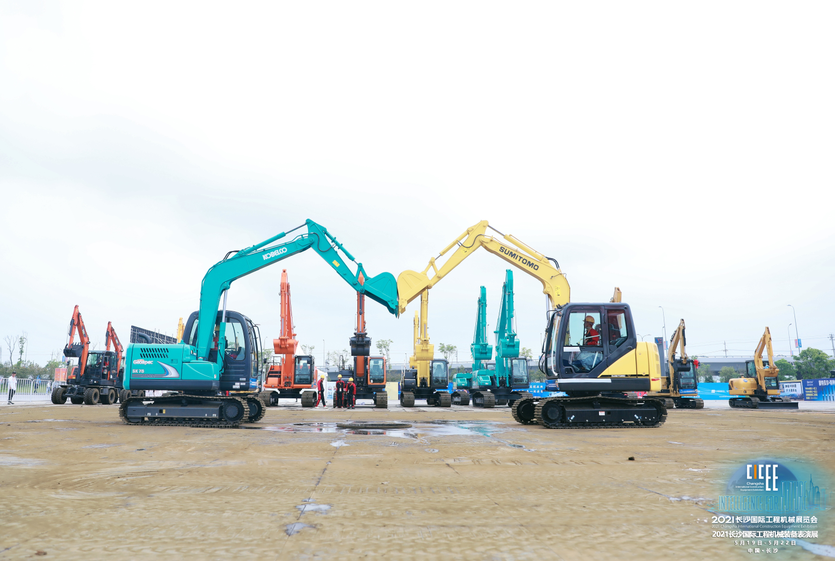 Photo shows a heart shape formed by excavators.
It is learned that Hunan Construction Machinery Leasing Service Industry Association will craft the performance exhibition into a permanent and influential event with intellectual property and a benchmark show of intelligent and sci-tech achievements for the construction machinery industry. (Edited by Su Dan with Xinhua Silk Road, sudan@xinhua.org)