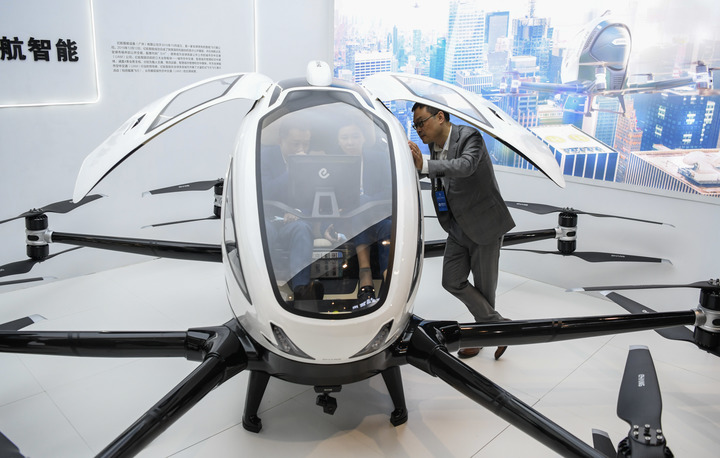 Visitors learn about an automatic aircraft on display at an exhibition during the "China 5G+ Industrial Internet Conference" in Wuhan, central China's Hubei Province, Nov. 19, 2020. (Xinhua/Cheng Min)
BEIJING, May 21 (Xinhua) -- China Broadcasting Network Corporation Ltd. (CBN) is expected to roll out 5G business within this year with its new trademark in application process.
CBN filed a total of 12 pieces of trademark information this April including one graphic and one text logo, which are going through relevant process, according to China National Intellectual Property Administration.
It is a must for CBN to apply for new trademark for making users form new cognition on its new identity as telecom operator while accelerating network integration, Shanghai Securities News cited Wu Chunyong, an expert on network integration, as saying.
CBN and China Mobile are projected to complete the construction of 400,000 700MHz-band 5G base stations by the end of this year, Liang Xiaotao, general manager of CBN, said at the World Telecommunication and Information Society Day Conference (WTISD Conference) held on Monday.
CBN was established last October, becoming the country's fourth telecom operator after China Mobile, China Unicom and China Telecom, and works on the integration of national cable TV networks and the building of a unified operation and management system for 5G plus radio and TV networks.
(Edited by Tian Shenyoujia, Niu Huizhe with Xinhua Silk Road, niuhuizhe@xinhua.org)