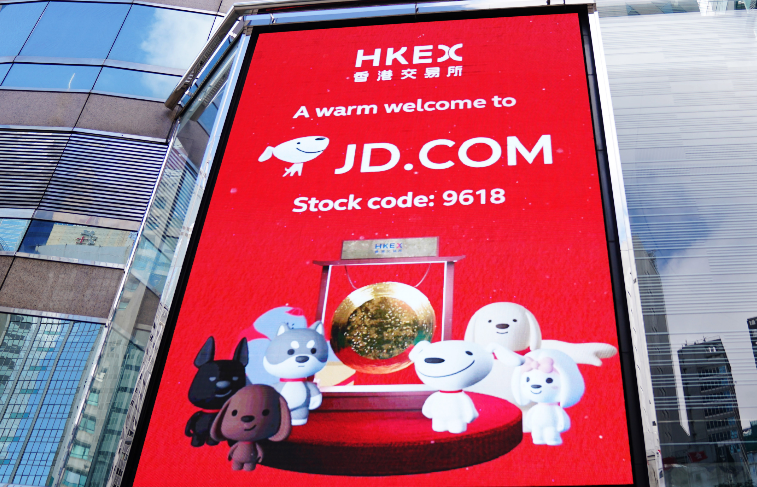 A screen showing the listing of JD.com in Hong Kong is seen outside the trading hall of Hong Kong Exchanges and Clearing Limited (HKEX) in south China's Hong Kong, June 18, 2020. (Xinhua/Wang Shen)
BEIJING, May 20 (Xinhua) – Chinese e-commerce giant JD.com saw a soaring net profit attributable to ordinary shareholders of 3.6 billion yuan in the first quarter of this year, up 227 percent from the same period of last year, according to the company's fiscal report released on Wednesday.
The company's revenue increased 39 percent year on year to 203.2 billion yuan in the first quarter of this year.
According to the online retailer, its annual active customer accounts registered a 29-percent year-on-year growth to 499.8 million in the 12 months ending on March 31 this year.
The key to the ultimate success in current competitive market lies in supply chain capabilities and technology-enabled logistics infrastructure, said the company's chief financial officer Xu Ran, adding that JD.com makes efforts to ramp up investment in infrastructure with a long-term perspective and build its own team and supply chains.
JD.com went public in Nasdaq in 2014 and listed on the Hong Kong Stock Exchange in June 2020, under stock code 9618.HK. (Edited by Yang Yifan with Xinhua Silk Road, yangyifan@xinhua.org)