BEIJING, May 19 (Xinhua) -- The Yangtze River crossing tunnel project of China-Russia Eastern Gas Pipeline officially started on Tuesday in Haimen, east China's Jiangsu Province.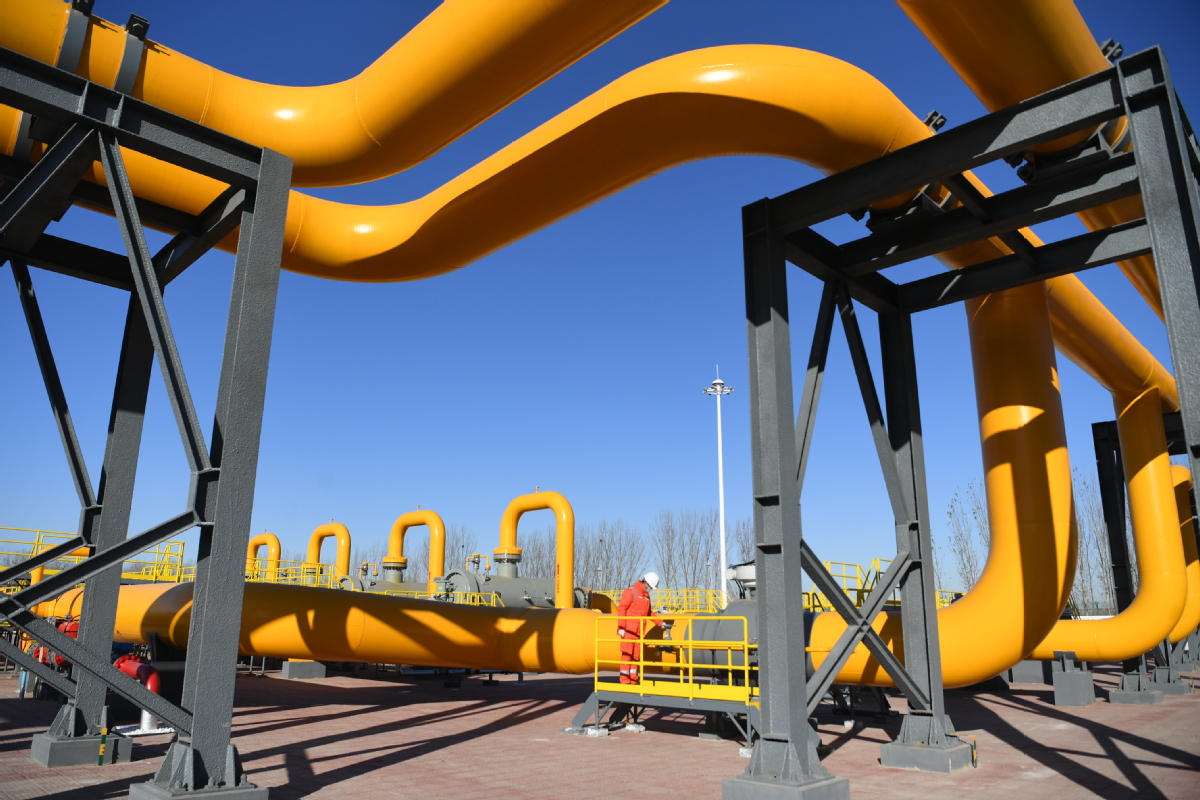 A technician checks a gas pipeline in Yongqing county, Hebei province. (Photo/Xinhua)
With the total length of 10.226 kilometers, the deepest part reaching about 60 meters from the river's surface and the water pressure for shield construction of 0.73 MPa, the tunnel is currently the crossing river pipeline project with the longest single excavation distance, the deepest buried depth, the highest water pressure and the most complicated construction environment in the world.
The tunnel under the Yangtze River is a key project of the southern Chinese section of the pipeline, and the construction department adopted shield tunnel to meet the complicated environment requirements.
The shield machine is planned to be carried out at an average speed of 450 meters per month, and the tunnel will open on September 30, 2023, said relevant person in charge.
(Edited by Bao Nuomin with Xinhua Silk Road, baonuomin@xinhua.org)