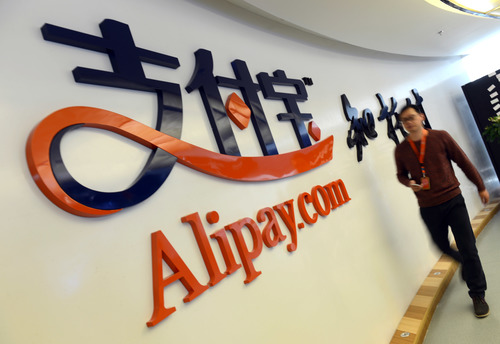 BEIJING, May 14 (Xinhua) -- Chinese central bank, the People's Bank of China (PBOC) extended the payment business licenses of 24 non-banking payment institutions, reported Xinhua-run Xinhua Finance citing an announcement posted on PBOC's website Thursday.
PBOC said that the previous payment business licenses of 27 non-banking payment institutions have come due on May 2.
Upon their applications for extension, PBOC decided to permit the extension, with the new 5-year payment business licenses for the 24 non-banking payment companies valid from May 3, 2021 to May 2, 2026.
According to PBOC, reputed large third party payment firms in China such as Alipay (China) Network Technology Co., Ltd., China UnionPay Merchant Services Co., Ltd., and Tenpay Payment Technology Co., Ltd. are included in the 24 companies that have obtained the extended payment business licenses. (Edited by Duan Jing with Xinhua Silk Road, duanjing@xinhua.org)