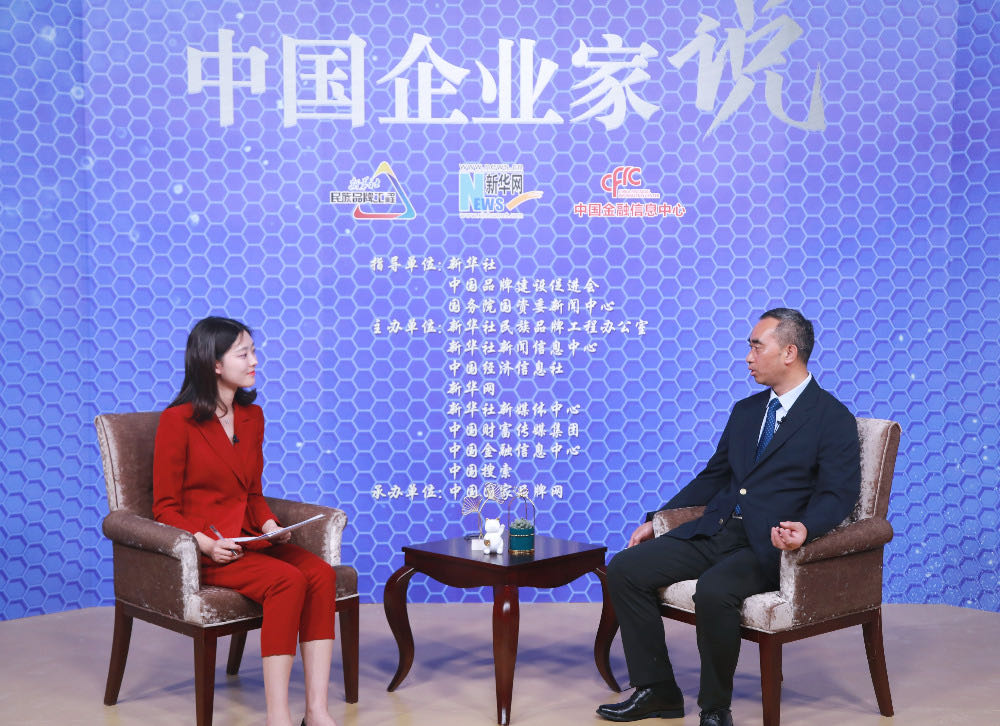 Photo: Wang Qiulin, chief engineer of Shanghai Valve Factory Co., Ltd., speaks in an interview during the China Brand Day events held in the eastern Chinese city of Shanghai.
BEIJING, May 11 (Xinhua) -- Shanghai Valve Factory Co., Ltd. (SVF) will continue efforts to promote product innovation and upgrading as technological innovation is the driving force for the sustainable development of the company, said Wang Qiulin, chief engineer of SVF, at the four-day long China Brand Day events which concluded on Monday in the eastern Chinese city of Shanghai.
According to Wang, SVF will further push forward the high-end, specialized and brand upgrading of products in an attempt to create new development strengths and continue to rejuvenate the century-old factory.
Founded in 1921, SVF has topped the list of the country's high-end valve manufacturers. It has the capability to produce highest quality of valves such as gate valves, safety relief valves, ball valves, etc.
Wang noted that China has kept position as one of the world's major valve manufacturing countries.
By the end of last year, there were approximately 2,000 enterprises above designated size in the valve industry across the country, with a total revenue of 191.87 billion yuan.
It is noted that SVF has long been committed to focusing on the high-end valve market, positioning itself as a leader in the niche market. The company has adopted the differentiated competition strategy of hastening the high-end, specialized, and branding product development.
Wang also pointed out that SVF will pursue innovation-driven development and accelerate the scientific research and technology improvement during the 14th Five-Year Plan period (2021-2025) so as to build itself into a national industrial brand with international influence.
Efforts will be made to further optimize the company's structure, advance mid-range and high-end product research and development (R&D) and market promotion, ramp up spending on scientific research, speed up talent cultivation as well as extend the industrial chain layout, Wang stressed.
Established in 2017, China Brand Day occurs on May 10 every year. The China Brand Day events aim to promote the new achievements of China's domestic brands and contribute to the forming of a massive domestic market. (Edited by Yang Yifan with Xinhua Silk Road, yangyifan@xinhua.org)