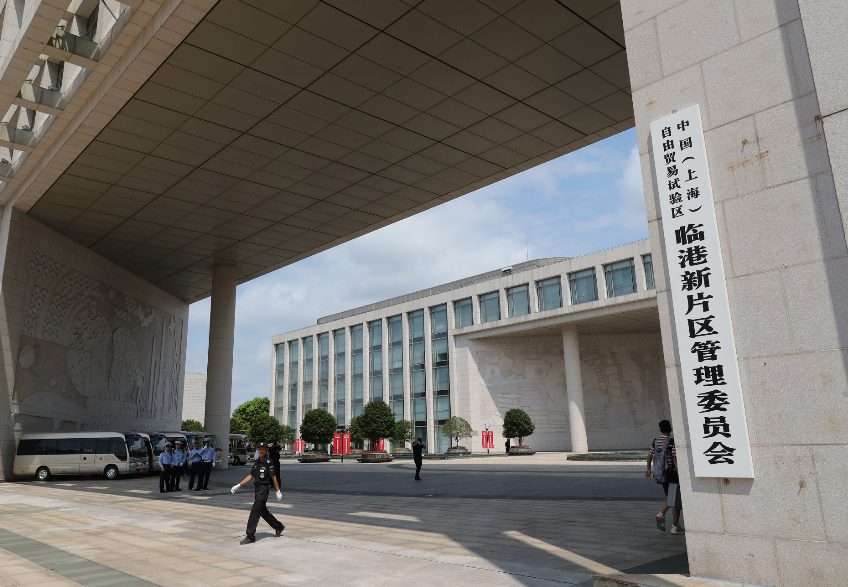 Photo taken on Aug. 20, 2019 shows an exterior view of the Lingang area administrative committee in east China's Shanghai. (Xinhua/Fang Zhe)
BEIJING, April 26 (Xinhua) -- Lingang Area, a section of the Shanghai free trade zone (FTZ), has opened a total of 993 5G base stations as of the end of March this year, according to statistics recently released by the Shanghai Communications Administration.
As of the end of March, the number of mobile communication base stations in the Lingang Area covering an area of 873 square kilometers has been 1,781.
According to a plan for communications infrastructure in the Lingang Area from 2020 to 2025, Lingang Area will advance the planning and construction of communication infrastructure such as 5G, fiber optic broadband, industrial Internet, Internet of Things (IoT), data centers and edge computing.
In terms of basic network facilities, the number of 5G base stations in the Lingang Area will reach 2,230 by 2022, and 3,924 by 2025, said the plan.
In 2019, the Lingang Area of the Shanghai FTZ was officially launched.
The new section will match the standard of the most competitive free trade zones worldwide and will facilitate overseas investment and capital flows, and realize the free flow of goods, according to the area's development plan. (Edited by Hu Pingchao with Xinhua Silk Road, hupingchao@xinhua.org)