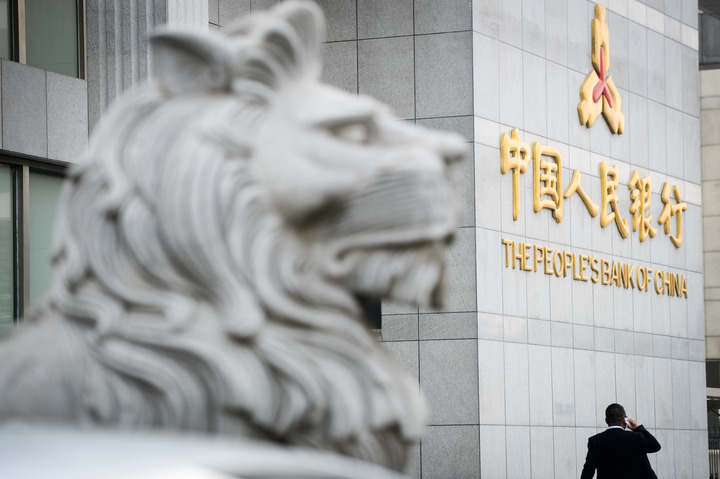 BEIJING, April 13 (Xinhua) -- China's Renminbi (RMB)-denominated loans added 2.73 trillion yuan in March, 103.9 billion yuan less than the comparable growth in the same period of last year, reported Xinhua-run Xinhua Finance Monday.
In March, China's newly-added social financing reached 3.34 trillion yuan, much lower than the 5.18 trillion yuan in the same period of last year. Overall outstanding social financing grew 12.3 percent year on year, slightly below the 13.3 percent of growth in March 2020.
Market watchers said that the March slowdown of new loans and M2, and the newly-added social financing decrease all pointed to signaling credit supply tightening, but due to the high comparable data in the first quarter of 2020, the slowing paces of new social financing and new loans are not worthy of excess worries.
In the first quarter, new social financing totaled 10.24 trillion yuan in China, 873.0 billion yuan less than the comparable figure during January to March of 2020.
On the contrary, quarterly RMB-denominated loans increased 7.67 trillion yuan, 574.1 billion yuan more than the comparable growth in a year ago.
Li Qilin, macro economy researcher with Hongta Securities held that the easing March social financing increase was largely within market expectation given the epidemic-driven loose liquidity supply in March of 2020 when new social financing peaked to an all time high.
Generally, the rebated March social financing growth was attributable to the significant decreases in enterprise bond issues and non-standard financing.
Cheng Qiang, analyst with CITIC Securities said that given the relatively high comparable data in March last year, it is rather reasonable for the social financing growth to rebalance in the post epidemic era and in March of this year.
In the following period, Cheng believed that the rebalancing social financing growth is likely to continue but the most drastic pullback period has passed away.
In Cheng's eyes, it is highly possible for the April social financing growth to parallel with March's.
In spite of the year-on-year growth slowdown, China's March new RMB-denominated loans still expanded 1.4 trillion yuan from February this year. (Edited by Duan Jing with Xinhua Silk Road, duanjing@xinhua.org)