BEIJING, April 7 (Xinhua) -- Foreign institutional investors contributed 1.0803 trillion yuan of cash bond turnover to China's interbank bond market (CIBM) in March, up 61 percent from February and accounting for about three percent of the aggregate CIBM monthly cash bond turnover, reported Xinhua-run Xinhua Finance.
The report cited statistics released by China Foreign Exchange Trade System (CFETS) on Tuesday as saying. Last month, 510 billion yuan of foreign institutional investors' cash bond turnover was settled via settlement agents and 570.3 billion yuan of their cash bond turnover was completed under the Bond Connect scheme.
In March, foreign institutions purchased 565.8 billion yuan of bonds on CIBM and sold 514.4 billion yuan of bonds, which resulted in 51.4 billion yuan of net monthly bond purchases.
By the end of March, a total of 474 foreign institutions have entered the CIBM via settlement agent services, five more than the end of February and 643 foreign institutions entered the CIBM via the Bond Connect scheme, four more than the end of February.
By products, foreign institutional investors preferred bonds with sound liquidity such as policy bank bonds, Chinese government bonds (CGB), and negotiable certificates of deposit (NCD), with turnover of the three accounting for 31 percent, 53 percent and 12 percent of the monthly total respectively.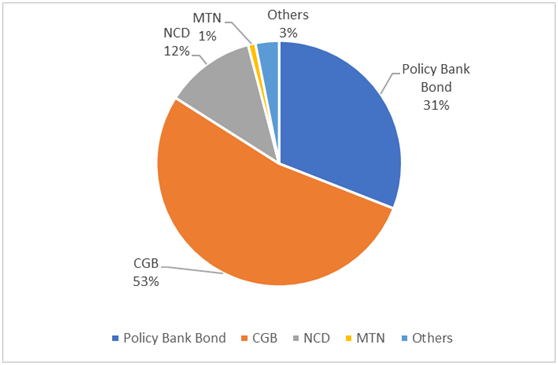 Data with CFETS showed that bonds with their term to maturity at less than one year, 1-3 years, 3-5 years and 7-10 years were favored by foreign institutional investors, with the proportions of their respective turnover to the total turnover of cash bonds traded by foreign institutional investors on CIBM in March at 27 percent, 15 percent, 20 percent and 29 percent. (Edited by Duan Jing with Xinhua Silk Road, duanjing@xinhua.org)