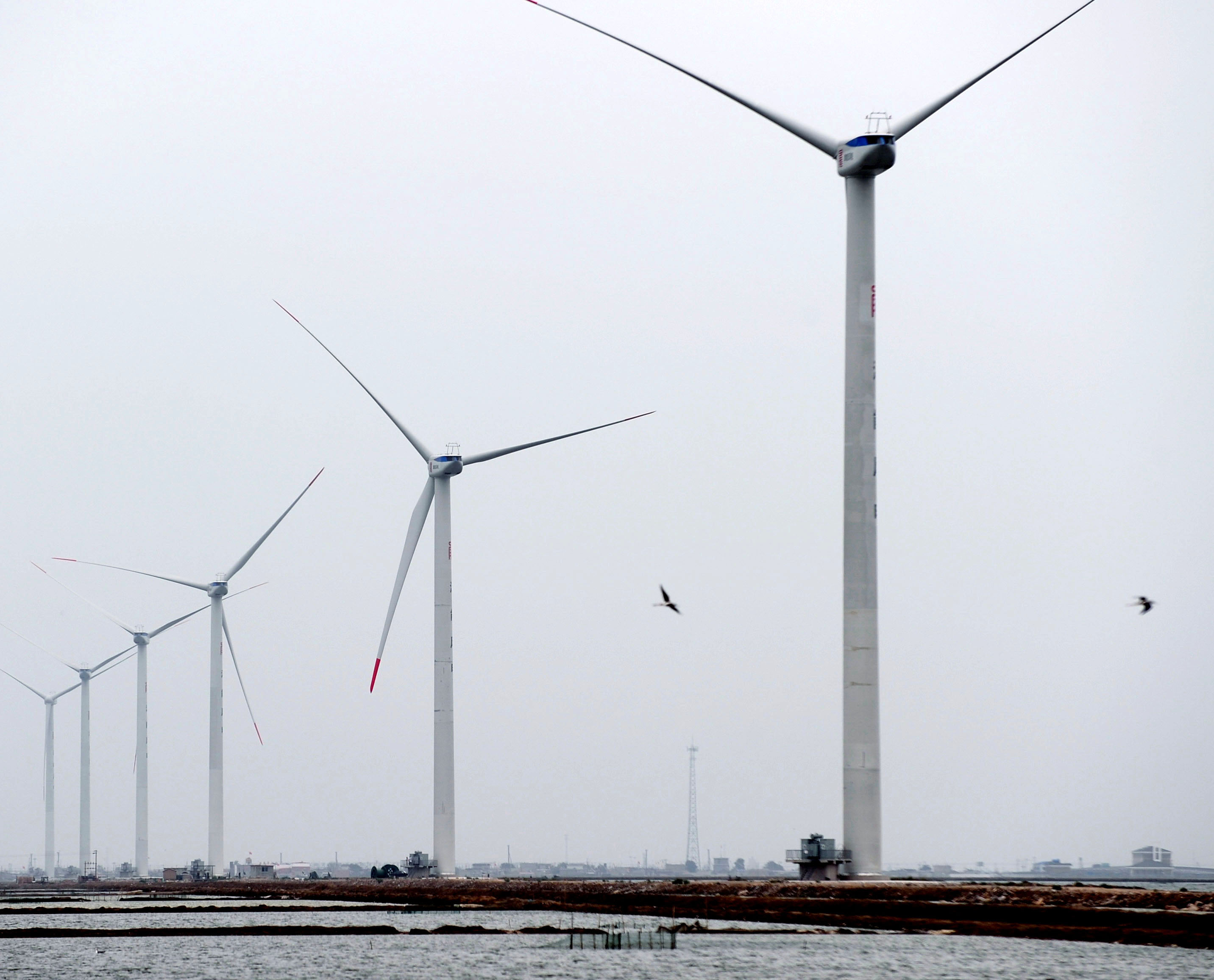 The photo taken on Sept. 7, 2010 shows a row of windmills in "Dashentang" wind power plant in the Binhai New Area of Tianjin, north China, Sept. 7, 2010. (Xinhua/Liu Haifeng)
BEIJING, April 6 (Xinhua) -- China Huadian Corporation Ltd. plans to invest 20 billion yuan during the 14th Five-Year Plan period (2021-2025) in north China's Tianjin Municipality in a bid to promote local project construction in such areas as wind energy, solar energy, natural gas distributed energy, integrated energy and energy storage, according to a strategic cooperation agreement signed between the two sides on April 1.
According to the agreement, the two sides will jointly accelerate the development and utilization of new energy. China Huadian will participate in the exploration and utilization of resources such as wind energy, solar energy and gas distributed energy. Meanwhile, the company will rely on its advantages in investment, construction and management in the energy sector to increase investment in Tianjin.
Moreover, the two sides will jointly upgrade the current heating system. China Huadian is expected to carry out smart heating network transformation, ensure the heat supply in Tianjin and promote the implementation of regional integrated energy service.
In addition, the two sides will also carry out cooperation in science and engineering, finance, and water affairs. China Huadian will actively expand businesses in the above-mentioned fields, scale up investment in Tianjin, and help boost the city's high-quality development.
China Huadian, administrated by the State-owned Assets Supervision and Administration Commission of the State Council (SASAC), is one of the largest state-owned power generation enterprises in China. It engages in the generation and supply of electricity and includes four major industrial sectors, namely power generation, coal, science and technology, as well as finance. (Edited by Zhang Yuan with Xinhua Silk Road, zhangyuan11@xinhua.org)