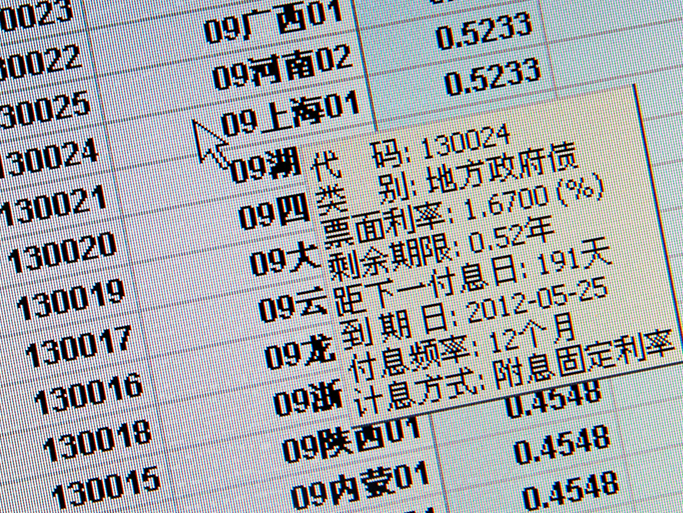 BEIJING, April 2 (Xinhua) -- China's January-March local government bond (LGB) issues stood significantly below the comparable data in the first quarter of last year and may balloon to exceed 800 billion yuan in April, reported Xinhua-run Xinhua Finance Thursday.
This year, China's LGB issues started much later than the last two years due to the postponed in-advance LGB quota distribution which materialized until early March.
By the end of February, LGB issues amounted to 418.1 billion yuan this year, all of which were all LGBs offered to repay due LGBs and there were no LGBs issued for new financing of Chinese local governments. In the first two months of 2020, however, 1.2 trillion yuan of new LGBs were issued.
In March, China's LGB offerings were 477.1 billion yuan, of which 25 billion yuan and 11.4 billion yuan of LGBs were sold by Hubei and Sichuan local governments for new financing and the rest were all bonds offered to pay back matured LGBs.
In the first quarter, less than 900 billion yuan of LGBs were issued with scarce LGBs sold for new financing while more than 1.6 trillion yuan and 1.4 trillion yuan of LGBs were offered in the first quarter of 2020 and 2019.
According to the initial LGB issuance plans of 13 Chinese provinces, municipalities and autonomous regions, they intended to issue more than 200 billion yuan of general bonds and over 500 billion yuan of special bonds in the second quarter, with local governments of Guangxi, Shandong, Xinjiang, Jilin and Shanxi all planning to issue new special LGBs from April.
Sun Binbin, chief fixed-income analyst with TF Securities said China's Ministry of Finance distributed in advance part of the new annual special LGB issuance quotas to Chinese local governments in early March and from April, an intensive supply boom is expected to begin.
If LGB issues remained relatively balanced this year, the April issues might hover around 800 billion yuan, according to Sun, adding that if the LGB issuance paces were similar to last year's and new LGBs were sold intensively during April and October, the April month issues might reach 950 billion yuan.
Ming Ming, chief fixed-income analyst with CITIC Securities predicated that LGB issues in the second quarter may speed up as Chinese local governments usually completed offerings of the majority part of their bonds in the second and third quarter.
In December 2018, the State Council, the Chinese cabinet was authorized to distribute in advance part of the new annual general and special bond issuance quotas to Chinese local governments during January 1, 2019 and December 31, 2022 to spur effective investment as local governments usually adjust their budgets in May, which leads to slowed LGB issuance and proceeds utilization. (Edited by Duan Jing with Xinhua Silk Road, duanjing@xinhua.org)