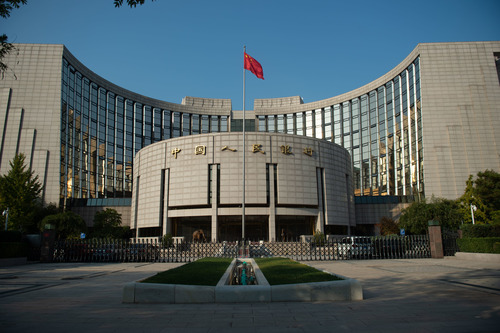 BEIJING, March 26 (Xinhua) -- The overall loan demand, a gauge released by Chinese central bank, the People's Bank of China (PBOC) to measure loan demand in the country, expanded 5.9 percentage points from the fourth quarter of 2020 to 77.5 percent in the first quarter of this year, reported Xinhua-run Xinhua Finance on Friday.
The report cited the banker survey report for the first quarter of 2021 released by PBOC on Thursday as saying, highlighting that sub-indices for loan demand of industries such as manufacturing, infrastructure, and wholesale and retail as well all increased notably from the previous quarter.
In the first quarter, bankers' macroeconomic heat index rose 8.8 percentage points quarter on quarter to 42.4 percent.
In PBOC's entrepreneur survey report publicized also on Thursday, entrepreneur macroeconomic heat index added 4.5 percentage points quarter on quarter and 26.5 percentage points year on year to 38.9 percent in the first quarter.
In PBOC's urban depositor survey report, 22.3 percent of the people surveyed preferred to consume more, down one percentage point from the fourth quarter of 2020. People who prefer to save more accounts for 49.1 percent of the total people surveyed, down 2.3 percentage points quarter on quarter. About 28.6 percent of the people polled prefer to invest more, up 3.3 percentage points quarter on quarter. (Edited by Duan Jing with Xinhua Silk Road, duanjing@xinhua.org)