BEIJING, March 16(Xinhua) --The number of trademarks and designs registered by Chinese applicants in the European Union (EU) has shown booming growth in the past decade, according to statistics from European Union Intellectual Property Office(EUIPO).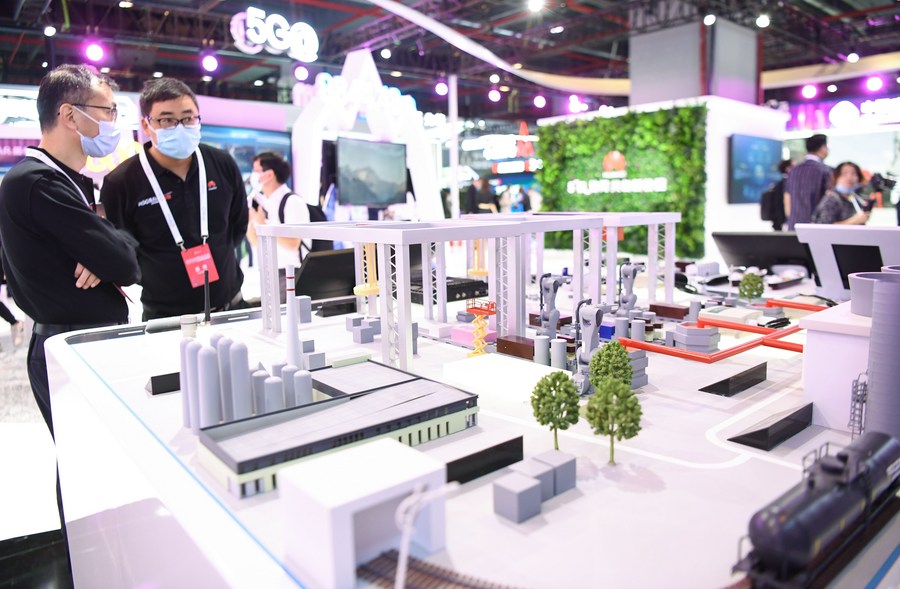 Photo taken on Nov. 26, 2020 shows a model of a 5G-supported smart factory at a 5G-themed exhibition held during the World 5G Convention in Guangzhou, south China's Guangdong Province. (Xinhua/Deng Hua)
In terms of trademark registration, the number of Chinese applications in EU increased by an average of 33.2 percent annually from 2010 to 2019, with total amount growing by 10 times in the decade.
More than 47,000 Chinese applicants submitted 63,000 trademark registration applications. Huawei, ZTE, and OPPO are the top three applicants. Electronic equipment and computers are the categories with the largest number of trademark applications.
Intellectual property registration applications have maintained a strong momentum of recovery in EU after the pandemic, which is mainly due to the rapid increase in Chinese applicants. In 2020, the number of Chinese trademark registration applications in Europe increased by 88.8 percent year-on-year. The proportion of China's total EU trademark applications has soared from 9.5 percent in 2019 to 16.2 percent in 2020.
(Edited by Bao Nuomin with Xinhua Silk Road, baonuomin@xinhua.org)