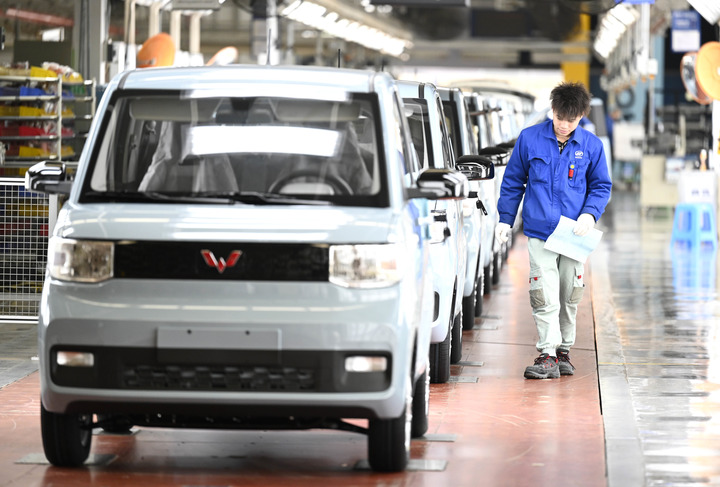 A worker checks new energy vehicles in Liuzhou, south China's Guangxi Zhuang Autonomous Region, March 8, 2021.
BEIJING, March 11 (Xinhua) -- Major global credit-rating agency Standard & Poor's (S&P) made a projection recently that China's auto industry will see a growth of 5 to 9 percent in terms of vehicles sales, reported Shanghai Securities News on Wednesday.
According to the report by S&P, China's auto sales in 2020 are better than expected. The country's auto market will see a steady growth in 2021 underpinned by economic recovery and supportive policies, which could offset the impacts of chip shortage in the auto industry.
"It is expected that whole-vehicle manufacturers will post better performance than that of the whole auto industry. Compared to their targets for this year, our projection is relatively conservative," said the credit-rating agency.
In terms of new-energy vehicles (NEVs), the expected sales growth in China for 2021 and 2022 is 40 percent to 50 percent each year amid the country's carbon-neutral goal, according to S&P.
(Edited by Li Shimeng with Xinhua Silk Road, lishimeng@xinhua.org)