BEIJING, Feb. 25 (Xinhua) -- Bilibili Inc., a leading online entertainment platform for young generations in China, on Thursday announced its unaudited financial results for the fourth quarter and fiscal year of 2020. According to its announcement, total revenue of the company in 2020 reached 12 billion yuan, a year-on-year increase of 77 percent.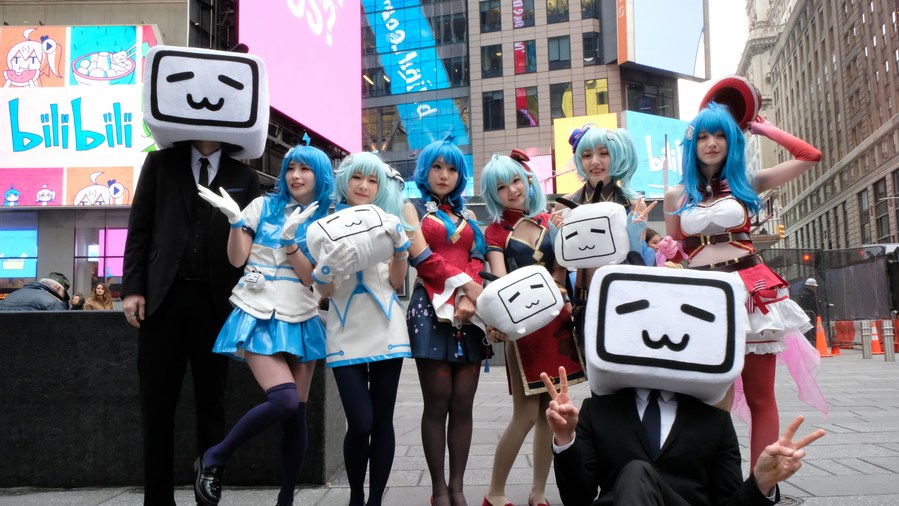 Specifically, revenue in the fourth quarter of 2020 increased by 91 percent year on year to 3.84 billion yuan, far exceeding market expectations. In the fourth quarter of 2020, the average monthly active users of Bilibili increased by 55 percent year on year to 202 million.
In the fourth quarter, average monthly active users through mobile terminals increased by 61 percent year on year to 187 million, while the average monthly paying users reached 17.9 million, an increase of 103 percent year on year. The overall payment rate climbed from 6.8 percent to 8.9 percent compared to the fourth quarter in 2019.
Chen Rui, chairman and chief executive officer of Bilibili, said the company will firmly grasp the huge opportunities brought by trend of videos, continue to enrich the community content ecology, and lay a solid foundation for future development.
(Edited by Bao Nuomin with Xinhua Silk Road, baonuomin@xinhua.org)