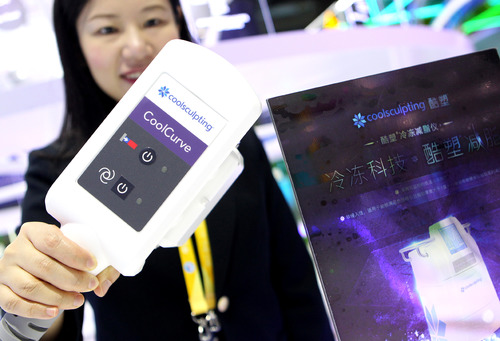 BEIJING, Feb. 23 (Xinhua) -- Firms listed on China's A-share market rushed to unveil M&A plans this year, with 318 firms having already released 345 M&A plans by Sunday this year, up 75.13 percent year on year, reported Securities Daily Tuesday.
The M&A plans include 299 ongoing M&A plans, 41 completed ones and five failed. Listed companies in pharmaceuticals, chemicals and electronics industries have announced much more M&A plans than other sectors, show statistics with iFinD, a financial data terminal in China.
Market players attributed this year's ballooning M&A plans to the relatively low comparable data in the same period of last year, the diverged A-share market and the mixed-ownership reform of state-owned enterprises (SOE) in China.
Among the 340 ongoing and concluded M&A plans, 98 ones or 28.82 percent of them were released by SOEs and 276 ones have been released together with their transaction value, totaling 117.91 billion yuan.
After the registration-based IPO reform on certain boards and the release of delisting rules in China, expectations of the acquirers and target firms changed and both supply and demand on the M&A market surged, the report cited Sun Jianhua, board chairman of Beijing Junyang Zhiben consulting Co., Ltd. as saying.
Under such circumstances, industry leading firms become more enthusiastic about M&A activities and small- and medium-sized firms have more willingness to strengthen themselves by being taken over by large firms to share the latter's growth.
By February 21, listed firms in pharmaceuticals, chemicals and electronics industries announced 31 ones, 28 ones and 26 ones of M&A plans respectively this year.
The three industries are undergoing pleasant development and their relatively high valuation and liquidity can benefit related M&A deals, Zhang Lei, member of the executive committee of Huatai United Securities told the newspaper, adding that M&A activities this year are mostly market-driven activities.
As the three industries belong to high-tech ones and related enterprises need continuous and hefty capital input, M&A can be an important way for them to join hands with others and introduce strategic investment, said Chen Li, chief economist with Chuancai Securities.
For the rest of this year, Sun Jianhua believed that M&A activities may demonstrate three trends.
First of all, M&A deals within the same industry or in the upstream and downstream sectors of the same industry may dominate the M&A market this year, with cross-industry M&A activities likely to significantly decrease.
In recent years, some of China's A-share listed companies have born much brunt from cross-industry M&A activities due to the related revenue downturn and goodwill erosion. They therefore turned their eyes back to the industries they are mainly engaged in.
Secondly, leading state-owned and private listed companies will be the major acquirers in the M&A spree. Apart from the mixed-ownership reform of SOEs, large private listed firms are likely to purchase quality assets of the same industry or upstream and downstream industrial chains to strengthen themselves.
Thirdly, more and more A-share market listed firms are anticipated to become the targets for M&A activities as they hope to be taken over by large firms to grow under the pressing delisting and growth pressures, Sun told. (Edited by Duan Jing with Xinhua Silk Road, duanjing@xinhua.org)