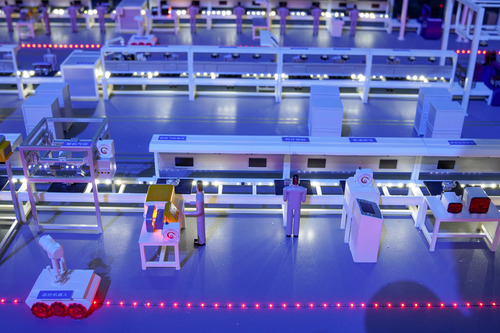 BEIJING, Feb. 2 (Xinhua) -- Stocks of firms engaged in promising industries and with around 20 billion yuan market capitalization and stable profitability in China are worthy of further attention from investors, reported Xinhua Finance citing a report of TF Securities Tuesday.
The report made the suggestion assumingthat China's stock market is highly unlikely to kick off a downward trend given the worsening credit conditions but improving profitability of listed firms at present.
By far, China's listed firms posted relatively acceptable performances in 2020 in accordance with their forecasts of annual financial results last year.
What's more, another factor supporting the judgment is that the current slightly tight liquidity conditions may ease somewhat in near future alongside the advent of the habitual spending period of government expenditures in the first quarter.
But due to worries on the bubbles in assets prices and growing expectations on inflation, it is difficult for the liquidity environment to return back to the previous extremely loose stage, the TF securities report said. (Edited by Duan Jing with Xinhua Silk Road, duanjing@xinhua.org)