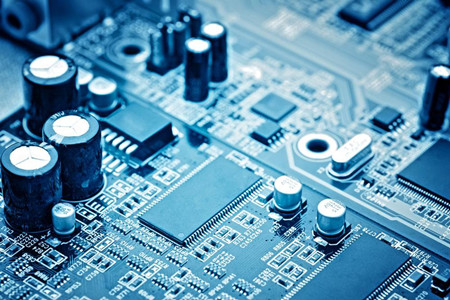 BEIJING, Jan. 29 (Xinhua) -- The total sales of electronic components in China are expected to reach 2.1 trillion yuan by 2023, according to a three-year action plan (2021-2023) released by the Ministry of Industry and Information Technology (MIIT) on Friday.
The continuous expansion of market scale will further consolidate China's status as a major producer of electronic components in the world and fully meet the needs of the information technology market.
The action plan specified that great breakthroughs should be made in key technologies for electronic components, with investment in innovation further uplifted.
Efforts should be made to forge a group of electronic component companies with international competitive advantages. 15 companies with operating revenues of each one exceeding 10 billion yuan should be cultivated. Leading companies should improve their comprehensive strengths and anti-risk capabilities.
According to the action plan, it is necessary to promote breakthroughs in the basic electronic components industry and guarantee the supply of key materials, equipment and instruments for key markets including smart terminals, 5G, industrial Internet, data centers and new energy vehicles.
To make up deficiencies in the current development, the action plan proposed to promote industrial innovation capabilities, strengthen market promotion, consolidate supporting industrial foundations, guide industrial transformation and upgrading, focus on quality improvement, strengthen public platform construction, and improve talent introduction mechanisms. (Edited by Zhang Yuan with Xinhua Silk Road, zhangyuan11@xinhua.org)