BEIJING, Jan. 28 (Xinhua) -- China's non-financial direct investment in Russia hit 340 million U.S. dollars, an increase of 41.7 percent year on year; and the value of newly signed engineering contracts reached 5.87 billion U.S. dollars, accounting for nearly 30 percent of contracted value in Europe, announced Gao Feng, spokesperson of the Ministry of Commerce on Thursday.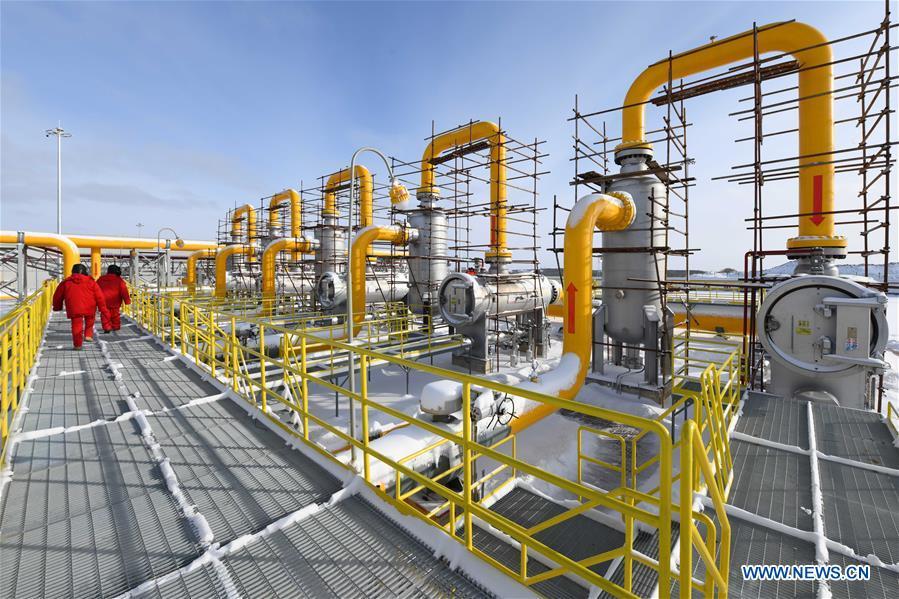 Photo shows the China-Russia East gas pipeline.
Last year, large strategic projects have made steady progress. The mid-section of the Sino-Russian East Route Natural Gas Pipeline started gas supply and the Amur natural gas chemical project started construction, according to Gao.
The two nations have deepened local cooperation in all-round ways in 2020. China ranked as the largest trading partner in the Russian Far East, Siberia, Urals and other federations.
In the next step, China will work with Russia actively to expand bilateral trade and promote the development of new business formats and new models such as cross-border e-commerce, noted Gao.
(Edited by Bao Nuomin with Xinhua Silk Road, baonuomin@xinhua.org)