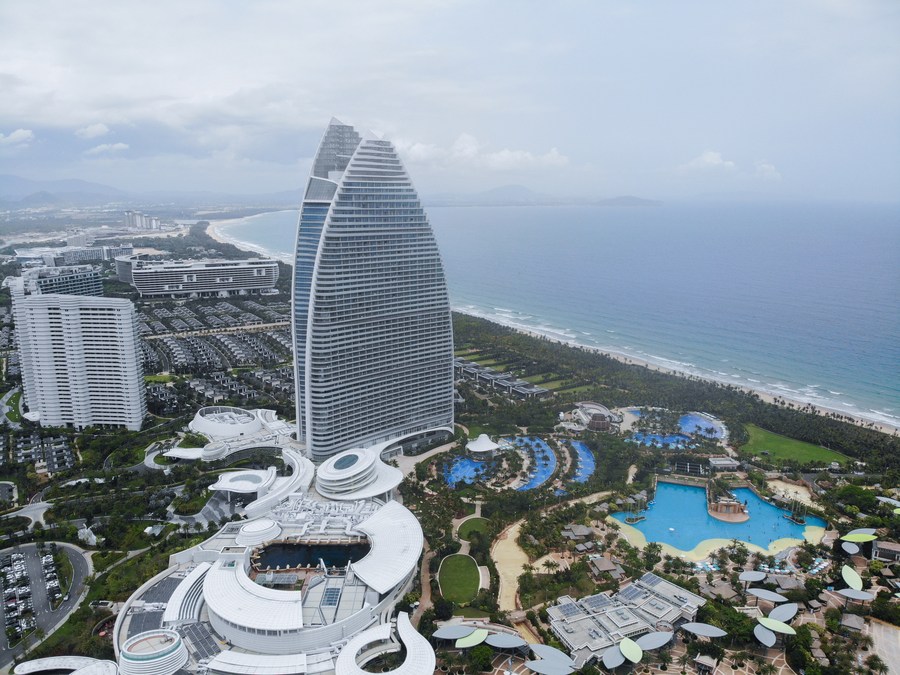 BEIJING, Jan. 22 (Xinhua) -- The gross domestic product (GDP) of south China's Hainan Province reached over 553.2 billion yuan (about 85.64 billion U.S. dollars) in 2020, up 3.5 percent over the previous year, according to the provincial Statistics Bureau on Thursday.
Hainan's agricultural sector registered steady growth last year, and the added value of its primary industry exceeding 113.6 billion yuan, an year-on-year increase of 2 percent.
In 2020, the added value of the tertiary industry in Hainanrose to more than 334.1 billion yuan, up 5.7 percent year on year. The service industry contributed 95.8 percent to the province's economic growth last year.
Statistics indicate that modern service industry saw a strong momentum. In the January to November period, revenue of internet-related enterprises over designated size surged by 71.7 percent.
Hainan has seen improvement in all economic indicators after the province started building itself into a free trade port (FTP), said Wang Yu, spokesman of the provincial Statistics Bureau.
With FTP policies helping woo investors, the province witnessed foreign direct investment (FDI) in actual use expanded 100.7 percent year on year to a record high of 3.03 billion U.S. dollars in 2020.
(Edited by Li Shimeng with Xinhua Silk Road, lishimeng@xinhua.org)