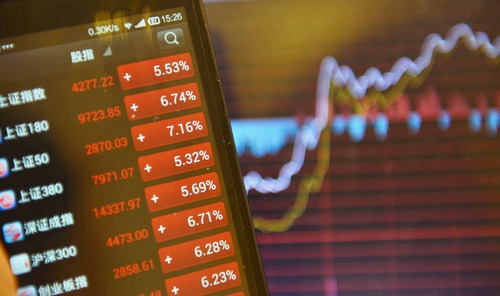 BEIJING, Jan. 19 (Xinhua) -- Investors have been rushing since the beginning of this year into the subscription of new funds to invest indirectly in the A-share market, reported Xinhua-run Xinhua Finance on Tuesday.
However, the net value curve of the new funds subscribed showed a slower pace of their building positions in stocks, which, as many fund managers argued, resulted from the present difficulty to build stock positions in light of the relatively high level of market valuation.
By Monday, about 20 new funds issued this year have been sold out within one day of issuance. Meanwhile, many existing funds products have been actively subscribed. According to a south China-based medium-sized fund management firm, net subscription value of its old fund products approached 300 million yuan for four consecutive days, in particular in days before January 14 this year, when merely subscription of China Construction Bank exceeded 100 million yuan.
As market players held, more and more well-performing fund managers have been acknowledged by various sources of capital holders, fueling in turn the size of new funds issued to balloon.
Contrary to the rapid influx of new capital for stock market, new funds issued did not accelerate their paces of stocks position building as their net value did not fluctuate alongside the volatile A-share market recently.
Statistics with Haitong Securities showed new funds established to invest mainly in stocks since December 2020 surpassed 106 ones by January 14 while only 19 of them saw daily net value decline exceed the drop of the CSI 300 Index at 0.3 percent on January 13. CSI 300 Index, consisting of the 300 largest and most liquid A-share stocks, is a market benchmark to reflect the overall performance of China A-share market.
For one thing, it is hard to hunt for underpriced stocks and for another, fund managers are generally worried that their bottom fishing may ultimately be proved purchasing stocks at ceiling prices later, noted market watchers.
By far this year, a rather large proportion of industry-leading stocks boasted relatively high valuation, making them not a suitable choice for fund managers, especially when it is difficult to predict the turning point of A-share market at present.
Currently, there are still downward correction pressures for China's A-share market, added market watchers. (Edited by Duan Jing with Xinhua Silk Road, duanjing@xinhua.org)