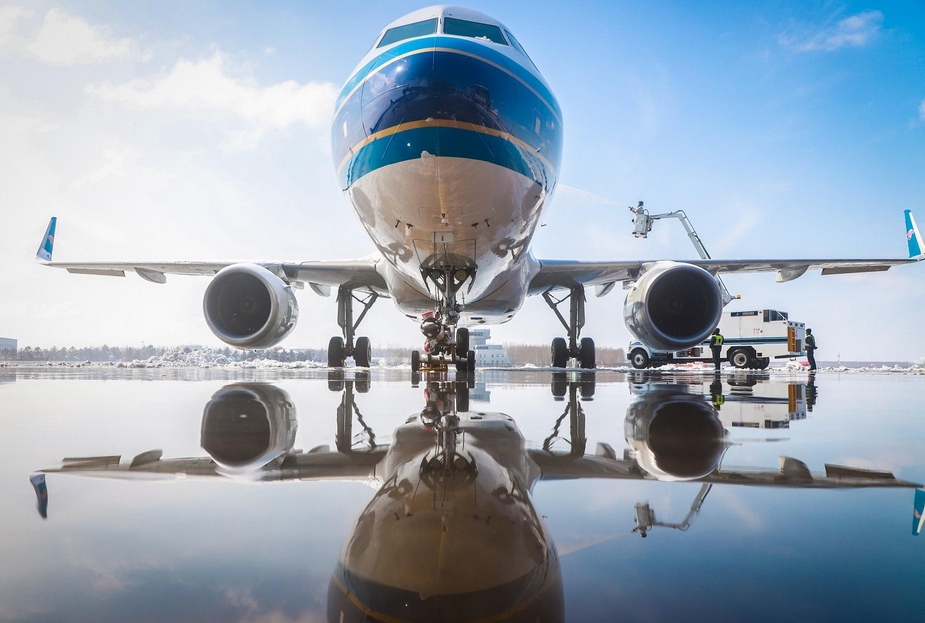 BEIJING, Jan. 13 (Xinhua) -- Civil Aviation Administration of China (CAAC) will dynamically adjust its flight policy for international passengers in 2021 to promote the orderly recovery of international passenger flights, reported by Chinanews.com.
According to an announcement of CAAC released on Monday, it will flexibly adjust the opening up policy for cargo rights, promote the effective improvement of international air cargo capacity, implement RCEP related work in the field of civil aviation, consolidate the foundation of the civil aviation cooperation platform for the Belt and Road countries, promote the transformation and upgrading of China-US and China-EU civil aviation cooperation platforms and gradually liberalize the flight policy for Hong Kong and Macau routes.
CAAC will continue to guard against imported COVID-19 cases and a rebound in indigenous cases, improve the organization system for public health emergencies, improve the emergency material guarantee system, and promote the construction of the aviation medical center to comprehensively enhance CAAC's capacity to respond to public health emergencies.
By 2020, China has signed bilateral air transport agreements with 128 countries or regions, including 100 countries along the Belt and Road, and maintained regular passenger and cargo flights with 64 countries.
In the past five years, focusing on China's national strategies such as the coordinated development of Beijing-Tianjin-Hebei, the integrated development of the Yangtze River Delta, and the construction of the Guangdong-Hong Kong-Macao Greater Bay Area, CAAC has deeply promoted the coordinated development of world-class airport clusters. Beijing Capital International Airport, Shanghai Pudong International Airport, Guangzhou Baiyun International Airport and other airports have all enhanced the functions of international hubs with the number of passengers on international routes in 2019 increasing by 28.5 percent, 37.6 percent and 69.7 percent respectively compared with the end of the 12th Five-Year Plan period.
By the end of the 14th Five-Year Plan period, China's civil aviation industry may see the world largest transportation scale, even surpassing the United States. The improvements of service guarantee capabilities including aircraft maintenance, ground support, and professional fields such as aviation fuel and aviation materials are expected to help China enter a new stage of building a multi-field civil aviation power.
(Edited by Gao Jingyan with Xinhua Silk Road, gaojingyan@xinhua.org)