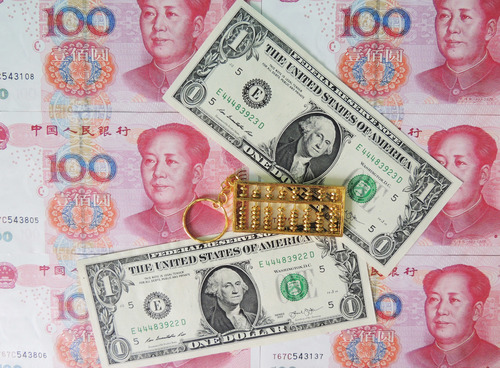 BEIJING, Jan. 11 (Xinhua) -- The State Administration of Foreign Exchange (SAFE) released on January 8 a circular on amending the interbank foreign exchange (forex) market maker directive, which, as experts said, will further optimize the forex market structure and improve liquidity, reported Xinhua-run financial information platform Xinhua Finance.
The revision marked the third amendment following the revisions in 2010 and 2013 respectively, with interbank forex market makers referring to interbank forex market members obliged to provide buying and selling prices to member institutions on the market for Renminbi (RMB) and foreign currencies transactions.
Wang Chunying, deputy head and spokesperson of the SAFE, said market makers have currently become important participants of China's forex market and exerted active effects on the stable running of the forex market.
Alongside the ongoing opening up of financial market, market maker rules need further improvement, noted Wang, adding that SAFE amended the interbank forex market maker directive to improve quotes quality and regulation of related transactions.
The amendment involves mainly four aspects of changes to further optimize the interbank forex market maker structure, streamline administration, regulate market maker transactions and highlight market maker responsibilities.
Under the directive, no different market makers for different products on the interbank forex market are set and market makers are encouraged to improve their comprehensive transaction and market making capability for various products to give display to advantages of their being comprehensive market makers.
To lower market access threshold, administration over entry and exit of institutions intending to be market makers on the interbank forex market are delegated to the China Foreign Exchange Trade System to support more financial institutions to participate in price quotes and provide liquidity.
Daily monitoring, assessment and evaluation of the interbank forex market makers are reinforced to guide them to reduce reliance on trading volume and focus on improving the quality of price quotes and liquidity provision.
For market makers who fail to earnestly fulfill related obligations or have conducts that disturb seriously the forex market order, the SAFE can hold talks with related market makers, remind them of risks and suspend temporarily their market maker qualification in accordance with relevant laws and regulations.
Obligations of interbank forex market makers are pinned down in the directive, including their providing price quotes in a range that shall not exceed the fluctuation range set by the Chinese central bank.
Pursuant to present market conditions, the number of market makers is temporarily fixed down at 25 ones and will be adjusted in accordance with market development situations in the future, held Wang. (Edited by Duan Jing with Xinhua Silk Road, duanjing@xinhua.org)