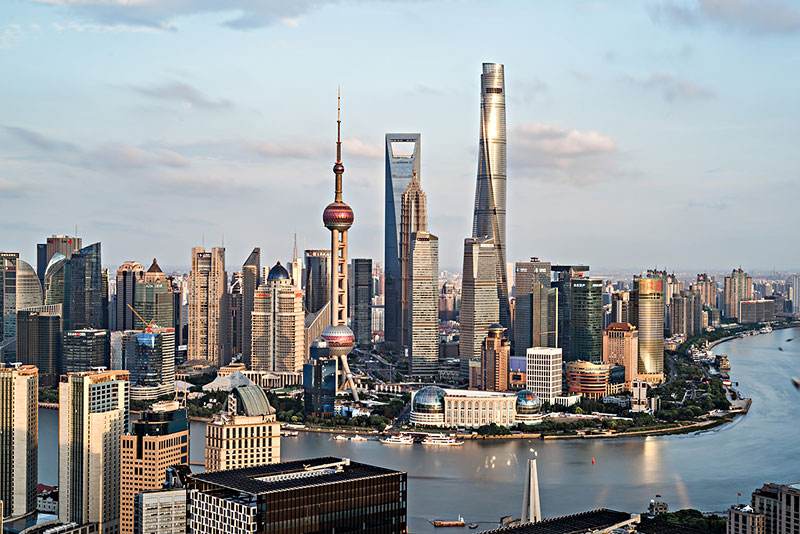 BEIJING, Jan. 8 (Xinhua) -- The outbreak of COVID-19 epidemic in 2020 has brought a huge impact to many industries, but China's financial sector had insisted on opening up and successively launched a series of measures which benefited foreign institutions, reported Chinanews.com on Thursday.
In 2020, China abolished the restrictions on foreign shareholding in securities companies, fund management companies, and futures companies; further facilitated foreign investment in China's capital market; approved such institutions as Express, MasterCard and Fitch to enter the Chinese market...
In the first half of 2020, AIA Life Insurance had opened in Shanghai as the first wholly foreign-owned life insurance company in the Chinese mainland, which is considered as a result of China's financial sector's deepened reform and opening up, said Zhang Xiaoyu, executive director and general manager of AIA Life Insurance.
Zhang noted that in the past two years, more than 50 measures on financial opening up are announced by the People's Bank of China, China Securities Regulatory Commission and China Banking and Insurance Regulatory Commission, which not only promote China's "dual circulation" development pattern, but also provide great opportunities for foreign-funded enterprises to better serve China's development.
Amid the epidemic, China's economy maintained its stability and continues to grow with two-way financial opening up in a steady and orderly manner, making foreign institutions more confident in the Chinese market.
As China's capital market continues to expand and open up, Deutsche Bank sees many good opportunities including the signing of the Regional Comprehensive Economic Partnership (RCEP) which will continue to strengthen the trade interconnection between Asia-Pacific economies, and bring a large number of two-way investments and financing business opportunities, said Zhu Tong, chairperson of Deutsche Bank (China) Co., Ltd.
In the future, China will encourage Chinese and foreign institutions to cooperate in products, equity, management and talents, improve supporting systems and infrastructure construction to create a more market-oriented, legalized, and international business environment, said Guo Shuqing, chairman of the China Banking and Insurance Regulatory Commission.
(Edited by Gao Jingyan with Xinhua Silk Road, gaojingyan@xinhua.org)