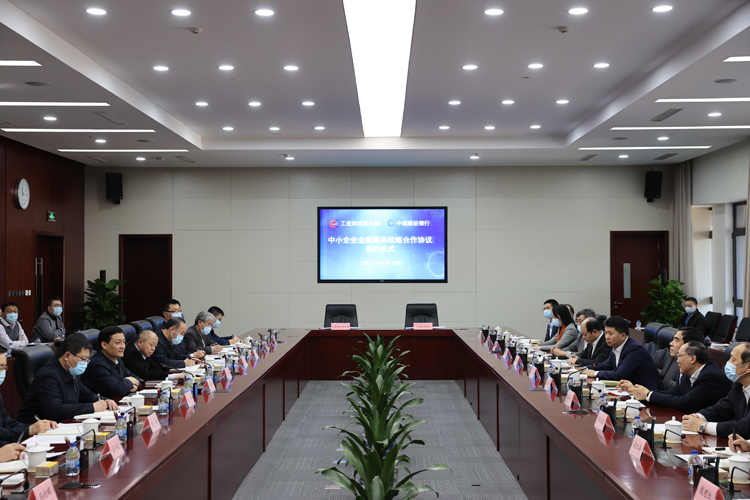 BEIJING, Jan. 7 (Xinhua) -- China's Ministry of Industry and Information Technology (MIIT) and China Construction Bank (CCB), one of the country's largest state-owned commercial banks, on Tuesday signed a strategic cooperation agreement on financial services for small and medium-sized enterprises (SMEs), according to the announcement released on the website of MIIT.
The two sides will deepen cooperation to jointly ease the financing difficulties of SMEs, promote the aggregation of financial resources to specialized and innovative SMEs, and create an enabling financing environment, said the announcement.
As China vows greater financial support for SMEs and micro companies for them to grow into an important source of innovation, MIIT will follow the national deployment and make earnest efforts to provide services for SMEs to perform their role in improving the stability and competitiveness of industrial chain and supply chain, said Xiao Yaqing, minister of the MIIT.
CCB chairman Tian Guoli said that the bank will further make use of its financial technologies to address the financing problems of micro, small and medium-sized enterprises, and expand the service coverage for such enterprises, in a bid to support the development of the real economy. (Edited by Su Dan with Xinhua Silk Road, sudan@xinhua.org)