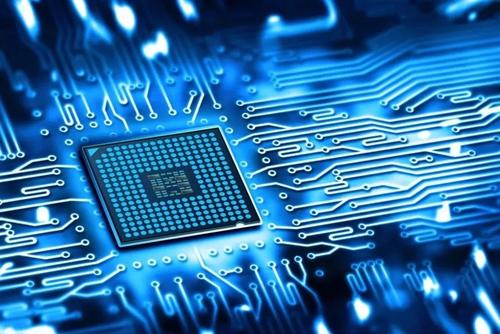 BEIJING, Dec. 31 (Xinhua) -- China's Central Economic Work Conference held from December 16 to 18 has outlined eight key tasks in 2021, such as boosting technology innovations, consolidating the security and stability of industrial and supply chains, and strengthening the domestic market's support for economic growth.
Industry insiders predicted that thanks to the incentives, four industries including semiconductor, automobile, new energy and environmental protection will get fresh impetus and maintain high prosperity in 2021.
-- Semiconductor enterprises to increase investment in R&D
According to the China International Capital Corporation Limited (CICC), among the eight key tasks for 2021 set at the Central Economic Work Conference, technological innovation as well as the security and stability of industrial and supply chains remain the top two, reflecting the central government's strong determination to encourage enterprises to conduct key technological innovations and improve weak links in the industrial chain.
Chen Yanli, an analyst with Shanghai Securities, noted that technological breakthroughs will be the top priority in 2021 and even in the next few years.
Leading semiconductor enterprises are stepping up R&D and production. Deng Anming, chairman assistant of a leading communications and semiconductors manufacturer Wingtech Technology, noted that the company has continued to increase its investment in semiconductor industry, including investing in world-class wafer and packaging plants in China and establishing a brand-new semiconductor R&D center in Shanghai.
"In 2021, both the central government and local governments will promote R&D and investment in the semiconductor industry in a bid to make great breakthroughs," said Pan Helin, executive dean of the Digital Economic Research Institute of Zhongnan University of Economics and Law, adding that the semiconductor industry will remain booming.
-- Sales of passenger vehicles continue to pick up
The Central Economic Work Conference put forward the strategy of expanding domestic demand in 2021. A powerful domestic market is an important support for building the new development pattern. Effective mechanisms should be set up in the rational guidance of consumption, savings and investment.
Yang Delong, chief economist with First Seafront Fund, noted that as China will become the world's largest consumer market in the future, expanding domestic demand is beneficial to the development of consumer goods enterprises. Xie Ningling, an analyst with Orient Securities, believed that as consumption remains the strongest driving force in the economic development, it will embrace a brilliant prospect in the long run.
According to the Research Institute of the Bank of China, some regions are expected to take the initiative in substantially transforming the vehicle purchase restriction policy to strengthened traffic restriction policy in order to promote the growth of auto sales in 2021.
Orient Securities estimated that the sales of passenger vehicles will grow about 11 percent year on year in 2021.
Wang Jun, head of Huawei's smart car solution business unit, said that Huawei's technology has been integrated with the auto industry. A new model of smart electric car is bound to be developed and it will promote China's auto industry to become stronger.
-- New energy and environmental protection industries to embrace opportunities
The Central Economic Work Conference specified that China will commit to peaking carbon dioxide emissions and achieving carbon neutrality. Insiders believed that new energy and environmental protection industries will usher in new development opportunities.
According to China Galaxy Securities, promoting the transformation of energy structure, improving the emission permit trading market and launching land greening action will become hot topics in environmental protection in 2021. New energy environmental protection equipment, household waste treatment and soil remediation in the environmental protection industry are expected to draw benefits.
Welle Environmental Group is one of the leading enterprises in landfill leachate treatment in China. The company's secretary of the board Zhu Min said that carbon neutrality is likely to bring golden development opportunities to the company.
Pan Helin believed that as the focus of emission reduction will gradually shift from visible exhaust gas, waste water and trash to energy restructuring, especially from coal-fired power to clean energy, the new energy industry will continue its prosperity in 2021. (Edited by Zhang Yuan with Xinhua Silk Road, zhangyuan11@xinhua.org)