BEIJING, Dec. 28 (Xinhua) -- Xinhua Silk Road has recently released the 2020-version report on business environment assessment of central China's Hubei Province among many other business environment assessment reports which are now available in Xinhua Silk Road Database.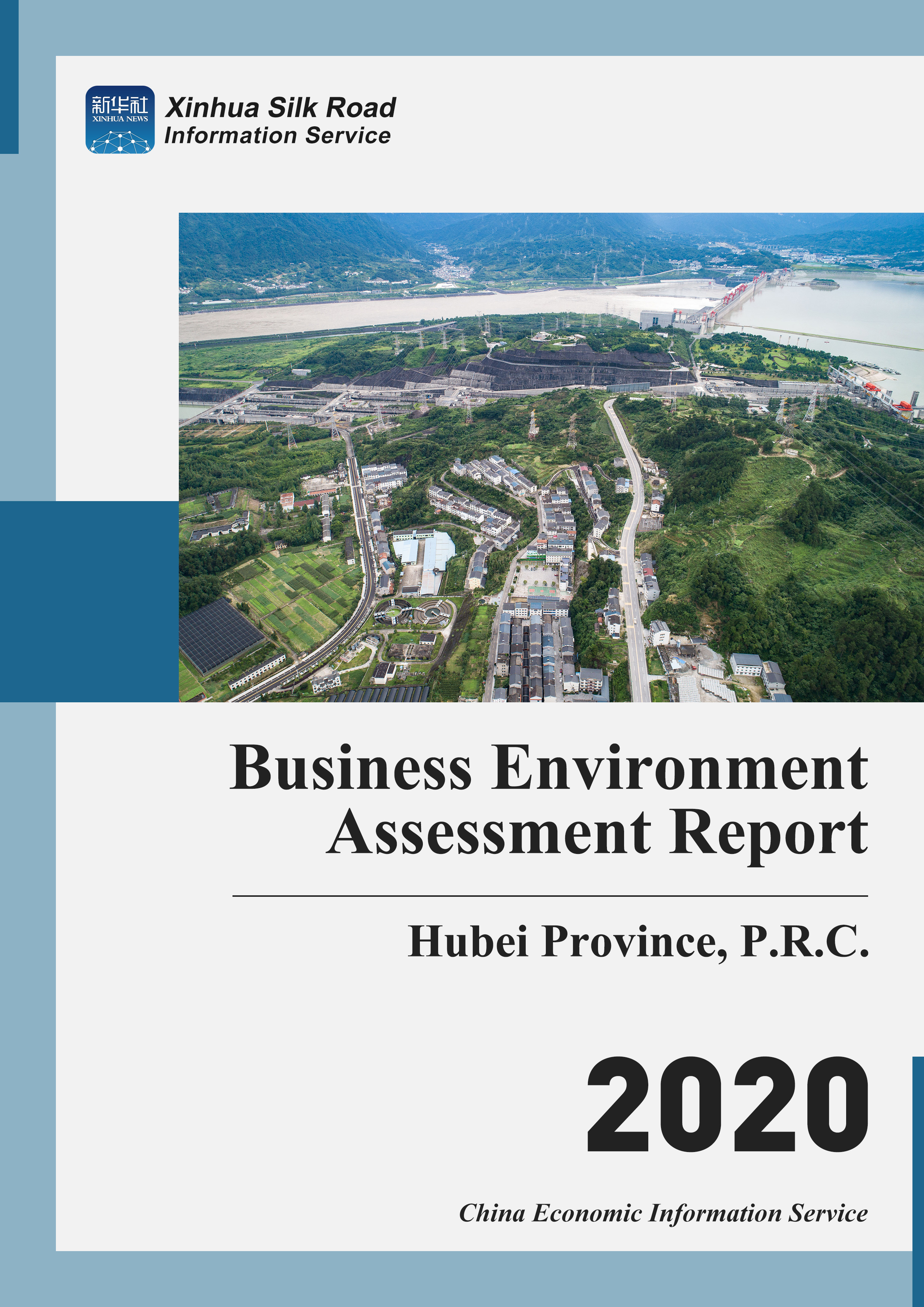 This report is the latest update in a series of reports published by China Economic Information Service (CEIS) on the business environment of the 31 provincial-level regions on the Chinese mainland, aiming at offering foreign investors some good insights and practical advice on entering or expanding business in the province.
In order to provide a full scenario of the business environment in Hubei Province, the report follows multiple indicators of assessment such as macroeconomic development, trade and investment, industry structure, infrastructure, and investment policy settings.
According to the report, Hubei has introduced multiple favorable policies to boost foreign investment in the province, involving fields like reduction of burdens and costs for enterprises, business environment optimization, investment stabilization, etc.
It also lists the industries in detail where foreign investment is encouraged by Hubei, such as information transmission, software and technology services, healthcare and social work, etc., aiming at offering foreign investors some practical advice on entering or expanding business in the province.
It says Hubei has 17 industries each with output value of more than a hundred billion yuan, including the automobile industry, the building materials industry, etc., which are the main driving force for the rapid economic development of the province and can be regarded as important areas for investment.
You may log on Xinhua Silk Road Database to unlock business environment assessment of more provincial-level regions of China in our "China Factbook" section.(Edited by Gu Shanshan with Xinhua Silk Road, gushanshan.1987@163.com)