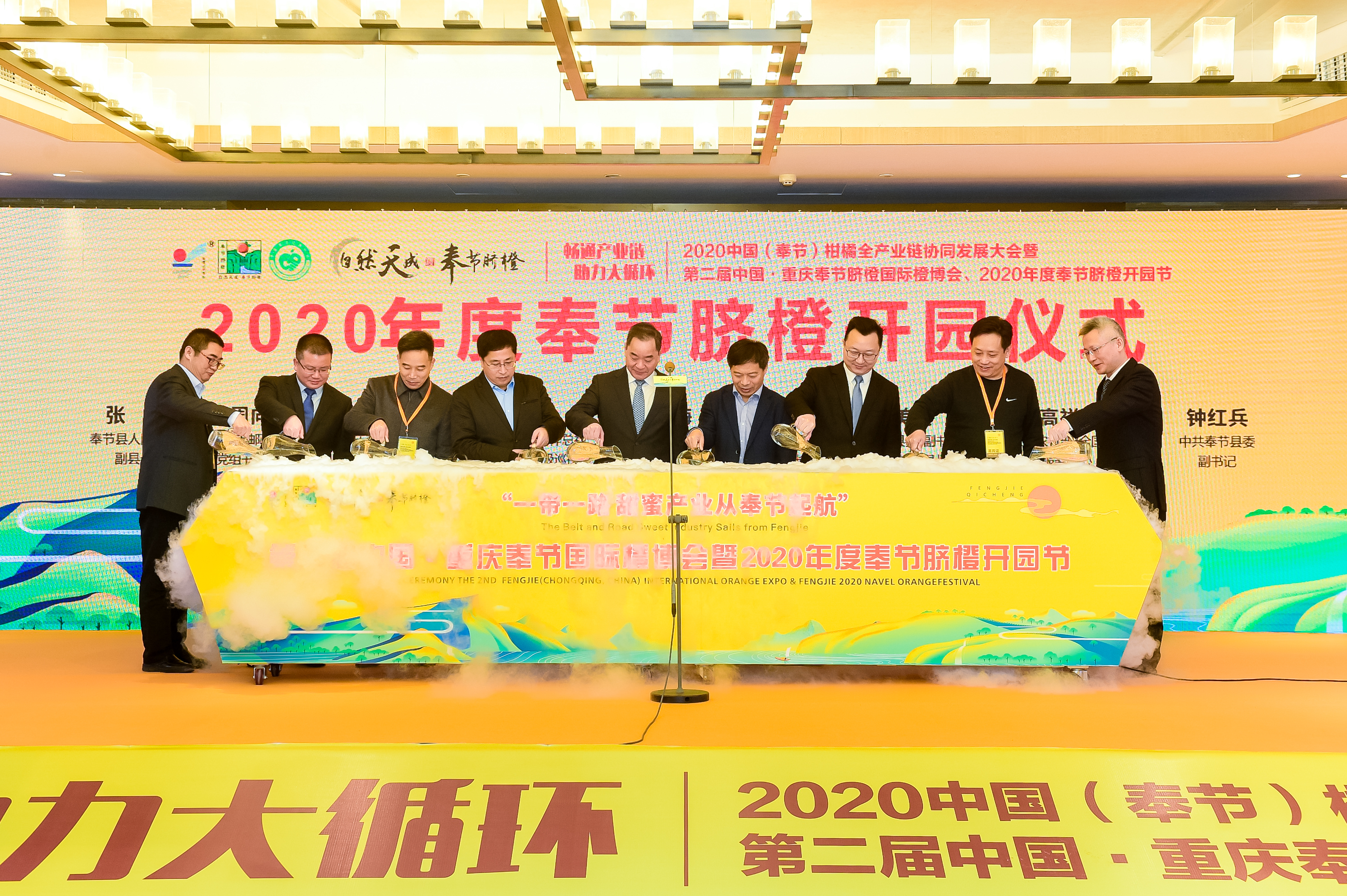 CHONGQING, Dec. 15 (Xinhua) -- The 2nd Fengjie (Chongqing, China) International Orange Expo and Fengjie 2020 Navel Orange Festival kicked off at Fengjie County in southwest China's Chongqing Municipality on Tuesday. Meanwhile, China (Fengjie) Citrus Full Industrial Chain Coordinated Development Conference was held as well. Experts, scholars and representatives from all over the country shared thoughts on optimizing the industrial chain.
"We have continuously optimized the variety structure, improved industrial layout, and adhered to the unified prevention and management, which has greatly improved the quality of navel oranges. Previously, Fengjie Navel Orange Price Index was released globally, which has substantially increased the global influence of our brand," said Qi Meiwen, head of the Fengjie County.
During the conference, experts from Nanjing Agricultural University, National Agricultural Technology Promotion Center and the Citrus Research Institute of the Chinese Academy of Agricultural Sciences gave speeches on the coordinated development of the whole citrus industry chain. Citrus Industry Alliance, fruit distributors and logistics companies discussed on how to realize the high-quality development of navel oranges.
Fengjie is a famous navel orange producing area in China. By far, the county's navel orange plantation area has reached 370,000 mu (15 mu equal one hectare), with an annual output of 350,000 metric tons (tonnes) and comprehensive output value exceeding 3 billion yuan. Navel orange industry has served as a pillar industry for local people to get out of poverty and become prosperous.
In recent years, Fengjie has stuck to green development, accelerated the organic green food certification of navel oranges, and made every effort to create a green food raw material base.
In order to broaden sales channels, the local government invests 20 million yuan each year to reward major sellers. Navel oranges in Fengjie has been sold well via cultivating "online plus offline" model, developing micro businesses, online stores and e-commerce companies, and establishing exclusive wholesale areas and direct-operated stores nationwide. (Edited by Zhang Yuan with Xinhua Silk Road, zhangyuan11@xinhua.org)