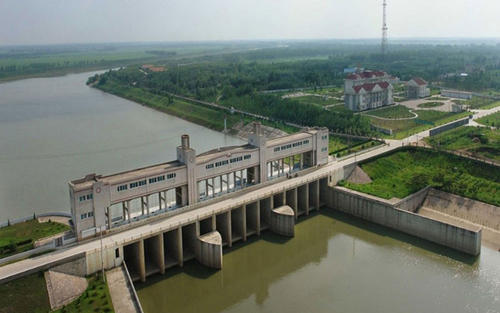 BEIJING, Dec. 14 (Xinhua) -- China's Ministry of Water Resources and tech giant Huawei signed a strategic cooperation agreement last Thursday in a bid to jointly promote the high-quality development of water conservancy industry.
The two parties reached consensus on strengthening the application of cloud, 5G, artificial intelligence (AI), connectivity and computing in a wider range of water conservancy industry.
E Jingping, minister of water resources, noted that relevant departments under the Ministry of Water Resources should seize the opportunity to conduct in-depth researches, strengthen joint actions and accelerate the digital transformation and intelligent upgrading of the water conservancy industry.
At the same time, it is expected that Huawei will accurately meet the needs of the industry and promote the cooperative projects in a scientific way so as to achieve practical, feasible and sustainable goals.
According to the digital transformation needs of the water conservancy industry, Huawei will help realize image-assisted flow measurement and video AI analysis of water level, rainfall, and velocity, as well as precise flood forecasting and early warning.
In addition, Huawei's latest 5G and microwave transmission technologies can enable water conservancy industry to conduct real-time monitoring and data collection of water level, rainfall, floating objects and hazardous environmental behavior through cameras and sensors even without internet and electricity.
According to Huawei, it will cooperate with the Ministry of Water Resources in the areas of joint innovation, standard establishment, talent training and model building to jointly draw a blueprint of "Smart Water in China." (Edited by Zhang Yuan with Xinhua Silk Road, zhangyuan11@xinhua.org)