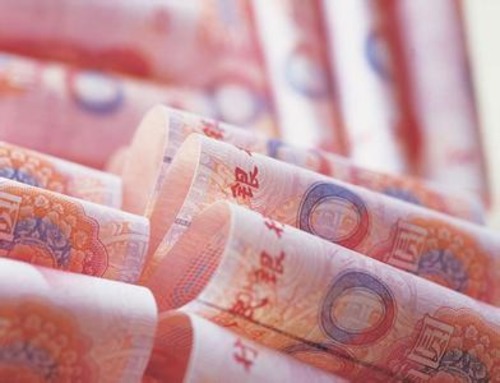 BEIJING, Dec. 4 (Xinhua) -- Foreign institutional investors raised for 24 consecutive months their holdings of China bonds by the end of November, reported Xinhua-run Xinhua Finance on Thursday.
The report quoted statistics from China Central Depository & Clearing Co., Ltd. (CCDC), a central securities depository in China, as saying that they held 2,766.336 billion yuan of China bonds under custody with CCDC by November, up 47.88 percent year on year and 47.38 percent from the end of 2019.
In November, foreign institutions rushed into China's interbank bond market (CIBM), with their monthly turnover via the Bond Connect program at an all-time high at 485 billion yuan, of which 44 percent was contributed by Treasury bonds and 43 percent by policy bank bonds.
Bond Connect is a mutual market access scheme allowing investors from the Chinese mainland and overseas to trade bonds on each other's interbank bond markets. Previously in July 2017, northbound trading commenced, offering China interbank bond market access to a broader group of international investors, while for southbound trading, framework rules are being studied at present.
By the end of November, Bond Connect witnessed the first institutional investor from South Africa, which also marked expansion of its service scope to 34 countries and regions around the world.
A total of 2,307 foreign institutions entered China interbank bond market through the Bond Connect by the end of last month, an increase of 68 ones from the end of October and 75 of the world top 100 asset management firms have finished registration filing and related trading.
Ming Ming, vice head of the research institute of CITIC Securities held that opening of the Bond Connect significantly attracted foreign institutional investors in particular the non-central bank institutions to enter China's RMB bond market and effectively combine with the CIBM direct, a channel open to qualified foreign institutional investors (QFII).
Under the Bond Connect and CIBM direct, bond holdings possessed by foreign institutional investors increased significantly and T-bonds held by foreign institutions and under custody in China have grown to take up more than nine percent of the total, added Ming.
In 2020, foreign institutions' investment in China's bonds may reach or approach one trillion yuan thanks to acceleration in both positive and passive capital inflows, according to a reaserch report of China International Capital Corportion. (Edited by Duan Jing with Xinhua Silk Road, duanjing@xinhua.org)