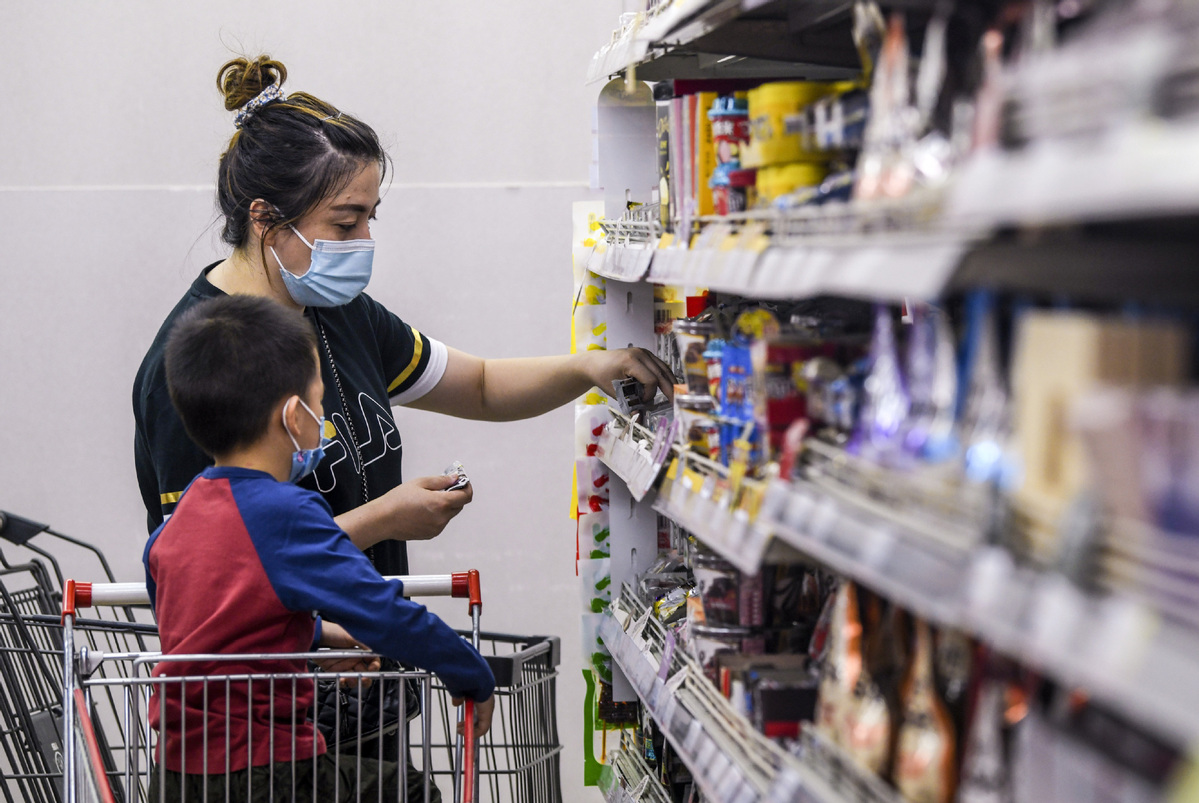 Residents buy food and supplies at a supermarket in Urumqi, Northwest China's Xinjiang Uygur Autonomous Region, on Sept 2, 2020. (Xinhua)
BEIJING, Dec. 4 (Xinhua) -- China's overall value of fast-moving consumer goods (FMCG) is expected to remain growth in the long term, according to a report jointly released by Bain & Company and Kantar.
According to the report, affected by the COVID-19 pandemic, the sales volume in FMCG was nearly flat in the first three quarters of this year compared with the same period last year.
The report said that China's FMCG market has grown by more than five percent in the past three years, with the average selling price consistently outpacing inflation.
Statistics shows that consumption in some categories remained strong performance in the first nine months of the year. For example, home care sector enjoyed a nine percent growth in sales volume as consumers stocked up more on home necessities amid the COVID-19 pandemic.
Meanwhile, the volume of packaged foods grew 7.2 percent during the same period, said the report.
(Edited by Jiang Feifan with Xinhua Silk Road, 346129473@qq.com)